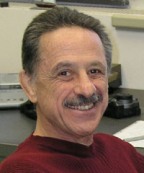 Professor
Department of Cell Biology
Contact
Phone: 860-679-2263
Email: afein@uchc.edu
Office: L5001
UConn Health
263 Farmington Avenue
Farmington, CT 06030
Research Interests
My primary interest is in the science underlying the causes, perception and treatment of pain. I have written a basic introductory textbook aimed at the serious novice wanting to learn about pain.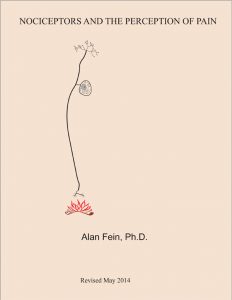 PDF Downloads
Nociceptors and the Perception of Pain by Alan Fein is licensed under a Creative Commons Attribution-Noncommercial-Share Alike 3.0 United States License. Based on a work at Department of Cell Biology at UConn Health.
Selected Publications
Fein, A. 2009. ACE inhibitors worsen inflammatory pain. Medical Hypotheses 72: 757.
Fein, A. , and Terasaki, M. 2005. Rapid increase in plasma membrane chloride permeability during wound resealing in starfish ooytes. J. Gen Physiol. 126: 151 – 159.
Fein, A. 2003. Inositol 1,4,5-trisphosphate-induced calcium release is necessary for generating the entire light response of Limulus ventral photoreceptors. J. General Physiology. 121: 441-449.