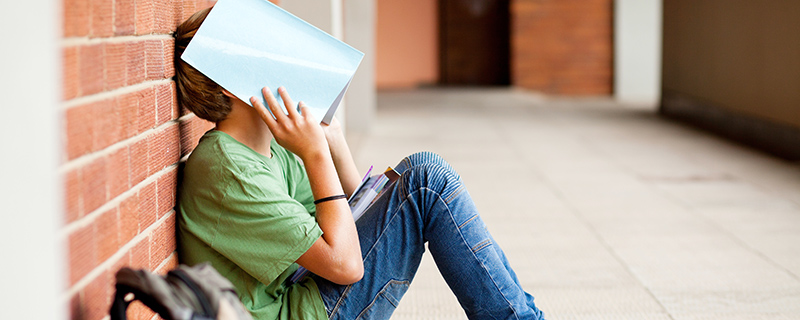 Adoption and the School: Resources for Parents and Teachers
Lansing Wood and Nancy Ng, 2001
From tots to teens, school can often be a challenge for the adopted child. Sometimes it's simply a matter of educating the educators about adoption, diversity, inclusion, language, and special educational needs. Sometimes you need to go further and tackle deeply-held traditional practices and policies. Adoption and the School will help you and your child's teacher make school a better place for your adopted child.
Children of Intercountry Adoptions in School: A Primer for Parents and Professionals
Ruth Lyn Meese, 2002
Children adopted from foreign countries have issues that can often place them at high risk for failure in school. Teachers and other school professionals often do not know how to test them, teach them, or meet their needs.Children of Intercountry Adoptions in School explains those needs and offers guidelines and suggestions to maximize the educational performance of these children and help them meet their full potential.
An Educator's Guide to Adoption
Kathryn Creedy, 2000
Baby pictures… family trees… family life… cultural heritage. These popular school assignments can be difficult, if not impossible, for adopted children. An Educator's Guide to Adoption will help teacher to increase their understanding of families build by adoption. It gives them the tools to deal with possibly awkward situations and provides resources for integrating lessons about family diversity into the standard curriculum.
From Emotions to Advocacy: The Special Education Survival Guide
Peter Wright and Pamela Wright, 2006
From Emotions to Advocacy, will teach you how to plan, prepare, organize and get quality special education services. In this comprehensive, easy-to-read book, you will learn your child's disability and educational needs, how to create a simple method for organizing your child's file and devising a master plan for your child's special education. You will understand parent-school conflict, how to create paper trails and effective letter writing. This book includes dozens of worksheets, forms and sample letters that you can tailor to your needs. Whether you are new to special education or an experienced advocate this book will provide a clear roadmap to effective advocacy for your child.
Help for Billy: A Beyond Consequences Approach to Helping Challenging Children in the Classroom
Heather Forbes, 2012
A pragmatic manual to help guide families and educators who are struggling with traumatized children. Based on the concept of the neuroscience of emotions and behavior, Heather Forbes provides detailed, comprehensive, and logical strategies for teachers and parents. This easy to read book, with tables, outlines and lists, clears the way for a better understanding of the true nature regarding traumatic experiences affecting the brain and learning. It is a must read for anyone working with a child in the classroom.
S.A.F.E. at School-(S)upport for (A)doptive (F)amilies by (E)ducators: A Manual for Teachers and Counselors
Mary Schoettle, 2003
S.A.F.E. at School presents five proactive strategies to help teachers and counselors create a positive adoption environment in school: Acceptance, Accuracy, Assignments, Assistance, and Advocacy. Background material is included on: adoption today, unique educational needs of some students, and how students at all ages are likely to comprehend the complexities of adoption. Guidelines and examples are provided to improve communication about adoption while protecting the privacy of personal adoption stories. S.A.F.E. is a complete, but simple, tool for addressing the complex topic of adoption in ANY school.
10 Important Back-to-School Tips for Parents and Teachers (Audio CD)
Heather Forbes and Bryan Post, 2006
This two-part audio-CD series discusses the most important ways to support your child in his educational experience. Concepts from the book, Beyond Consequences, Logic, and Control, are adapted to the specific issues so many of our children are dealing with in the school environment.  Each of the ten back-to-school tips are described in an easy to implement and practical format, giving attention to the specific needs of children with trauma histories.
Wrightslaw: All About IEPs
Peter Wright and Pamela Wright, 2010
Whether you are the parent of a child with special education needs, a seasoned educator, or a professional advocate, you have questions about Individualized Education Programs, (IEPs). In this comprehensive, easy to read book, you will find clear, concise answers to frequently asked questions about IEPs. Learn what the law says about IEP Teams and IEP Meetings, Parental Rights and Consent, Steps in Developing the IEP, Placement, Transition, Assistive Technology and Strategies to Resolve Disagreements