Urologists treat disorders of the genitourinary tract (prostate, bladder, kidneys, urethra, ureter, adrenal glands, and male reproductive organs).
Our urologists are fellowship-trained and current on the latest advances including new and emerging treatments, minimally invasive surgical techniques, and robotic surgery.
Specialized Services in One Location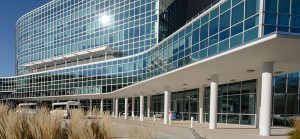 Our Urology office is located in the state-of-the-art Outpatient Pavilion on our main campus in Farmington.