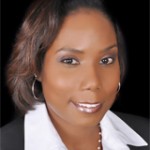 On March 6th, UConn Health hosted the second Women in Surgery Lectureship with guest lecturer Dr. Andrea Hayes-Jordan, Director of Pediatric Surgical Oncology and Associate Professor of Surgical Oncology and Pediatrics at University of Texas MD Anderson Cancer Center. The lectureship, co-sponsored by CICATS and the Department of Surgery, was moderated by Dr. Linda Barry, CICATS COO and Assistant Director.
Dr. Hayes-Jordan is the only surgeon in North America to perform hyperthermic peritoneal perfusion with chemotherapy (HIPEC), a heated chemotherapy procedure for the treatment of children with rare abdominal cancers. In addition, she is the principal investigator for three phase 1 and one phase 2 investigator-initiated trials. She also leads a basic science laboratory studying lung metastasis and sarcomas. Dr. Hayes-Jordan's lecture focused on her pioneering surgical and academic experience in performing the HIPEC procedure. Through rigorous analysis of HIPEC data, she has refined and improved the procedure, identifying those patients best suited to benefit from it. Dr. Hayes-Jordan provided case presentations, including in-depth analyses of some specific patients' diagnoses and treatments.
Following her lecture, the Women in Surgery Interest Group luncheon provided a unique opportunity for students to discuss their interests, future career paths and academic track with Dr. Hayes-Jordan.
We thank Dr. Hayes-Jordan for giving so much of her time to inform, educate and inspire the faculty and student body. We look forward to following the future of her research and career.