Salazar and Hawley Laboratory
Lab Members
Juan C. Salazar, M.D., M.P.H., FAAP
Juan C. Salazar, M.D., M.P.H., FAAP, is physician-in-chief at Connecticut Children's Medical Center and chair of the Department of Pediatrics at the UConn School of Medicine. In addition to these roles, Dr. Salazar is professor of Pediatrics and Immunology at the School of Medicine and academic division head of Pediatric Infectious Diseases and director of the Pediatric and Youth HIV program at Connecticut Children's.
Dr. Salazar joined Connecticut Children's and UConn in 1998. He is NIH funded and actively engaged in translational infectious disease research at UConn Health. He also collaborates with translational and clinical researchers in Southern China and in Cali, Colombia. In addition, Dr. Salazar is the current chair of the Board of Directors of the Child Health and Development Institute and a member of the Board of the Children's Fund of Connecticut.
Dr. Salazar received his medical degree from the Universidad Javeriana, in Bogota, Colombia, and a Master's in Public Health, from the University of Minnesota. He completed his residency in pediatrics at UConn Health, where he served as chief resident, and a postdoctoral fellowship in pediatric infectious diseases at the University of Minnesota.

Kelly L. Hawley, Ph.D.,  Faculty - Assistant Professor
Kelly L. Hawley obtained her B.S. degree in Veterinary and Animal Sciences from the University of Massachusetts in 2009.  In September of 2012, she received her Ph.D. degree in Animal Biotechnology and Biomedical Sciences from the University of Massachusetts.  Her dissertation research investigated the molecular mechanisms that regulate Complement Receptor 3-mediated phagocytosis of B. burgdorferi. She is the proud recipient of the 2013 Snoeyenboes Excellent in Research Award. Her postdoctoral research focuses on macrophage-T. pallidum interactions ex vivo to understand the paradox of human syphilis.  Dr. Hawley was awarded the 2016 Robert E. Leet & Clara Guthrie Patterson Trust Fellowship, concentrating on the elucidation of the innate and adaptive immune interplay in human syphilis.  Dr. Hawley is currently a Research Scientist in the Division of Infectious Diseases at Connecticut Children's Medical Center.  She also holds a faculty appointment in the Department of Pediatrics at UConn Health where she is continuing her investigation of the human's natural immune response to syphilis infection from endemic areas across the globe.

Sarah Benjamin, Graduate Student
Sarah graduated from Colorado State University with a Bachelor of Science in 2012, and a Master of Science in 2013. Both degrees are in biochemistry, and her Masters thesis focused on virology and vaccine development through genetic modification. Before coming to UConn Health, she spent three years as a research assistant at Inviragen, Inc. (now part of Takeda Vaccines) working with dengue virus. Her doctoral thesis research focuses on identifying signaling pathways emitted from Bb-containing phagosomes in macrophages, and how this signaling contributes to the innate immune response and facilitates bacteria recognition and clearance.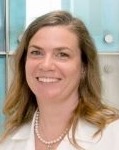 Carson Karanian
Ms. Karanian obtained a bachelor's degree in general science with an environmental studies track in 1995 from Virginia Commonwealth University in Richmond, Virginia. She previously worked as a laboratory assistant at Pfizer in New London, Connecticut. Since 2003, she has worked as a research assistant II/lab manager in the Spirochete Research Laboratories. She is an expert in T. pallidium rabbit passaging, Borrelia burgdorferi culture, human and murine flow cytometry, epifluorescent and confocal microscopy, human monocyte and murine macrophage ex vivostimulation techniques and a variety of molecular techniques.

Paola Vera-Licona, Ph.D.
Paola Vera-Licona leads the Computational Systems Medicine research group at the Center for Quantitative Medicine (CQM). Her research group focuses on the design, software development and application of mathematical algorithms for the modeling, simulation and control of biological networks such as gene regulatory networks, signal transduction networks and functional brain networks. While the mathematical tools employed vary, many of the approaches developed have a flavor of fields such as discrete mathematics, algebra and computational algebra. Current application areas include: (1) control and target identification in triple negative breast cancer (in collaboration with Liu's lab at JAX-GM and Laubenbacher's lab at UConn Health); (2) molecular mechanisms of macrophages as part of the innate immune response to Borrelia burgdorferi/Lyme disease (in collaboration with Salazar's lab, UConn Health and CCMC); (3) regulatory mechanism of long non-coding RNA (lncRNAs) in different tissue-resident macrophages and CD8 T cells in vivo (in collaboration with Khanna's lab at UConn Health)  and, (4) dynamic connectivity in neural networks engaged for emotion regulation (in collaboration with Stevens's lab at the Olin Neuropsychiatry Research Center and  Laubenbacher's lab at CQM).
CIDEIM Laboratory Members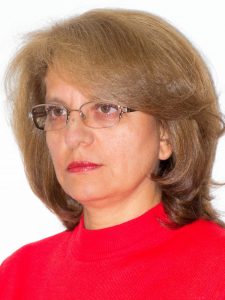 Luisa Consuelo Rubiano, M.D., M.Sc.
Luisa Rubiano is a medical doctor trained in implementation research and epidemiology, with extensive experience in field research and secondary data analysis. She obtained her M.Sc. degree in epidemiology from Universidad del Valle in 2007. Prior to joining CIDEIM she participated in epidemiological surveillance programs with the Public Health Department of Cali and Valle del Cauca, she also participated in clinical research on vaccines at the Center for Studies on Pediatric Infectious Diseases, in Cali. Both as principal investigator and co-investigator, she has conducted clinical trials of efficacy and safety of medicines and vaccines in pediatric populations.  As a researcher in Leishmaniasis and other communicable diseases at CIDEIM she has interacted with patients, clinical specialists and the public health system. She leads the sexually transmitted infection research team at CIDEIM, working with a network for the recruitment of syphilis patients including more than forty primary health centers, two HIV outpatient clinics and the public health department of Cali.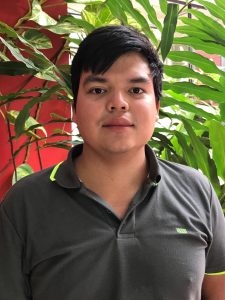 Jonny Alejandro Garcia, M.D.,
Jonny Garcia obtained his medical degree from Universidad del Valle in 2017 and he was selected as a fellow of CIDEIM's Clinical Research training program in November of 2017 based on his conviction to pursue a research career and outstanding academic record. His responsibilities include providing support in the development of research protocols, project management of clinical studies in human subjects and running of clinical studies.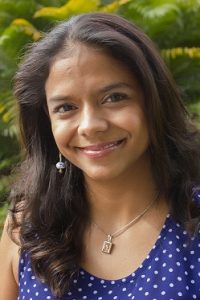 Lady Giovanna Ramirez, B.Sc., M.Sc.
Lady Ramirez is a microbiologist, she received her M.Sc degree in Biomedical Science from Universidad del Valle in 2012. Her thesis was focused on the relationship between innate immune responses and the pathogenesis of secondary syphilis. She has eleven years of experience in flow cytometry as well as cell and molecular biology methods applied to the understanding of the host-pathogen relationship of infectious diseases. She leads the laboratory of immunology at CIDEIM and provides extensive support in the writing of research proposals, development of scientific publications and training of graduate and undergraduate students.