A Health Informatics Short Course Presented by the Center for Quantitative Medicine and Division of Biomedical Informatics
An intensive one day short course taught by a multidisciplinary team of physician-educators and informatics leaders uses a patient case approach to introduce the structure and function  of electronic health records (EHR) systems and illustrates these key health informatics concepts:
Data acquisition, storage, and retrieval,
electronic health information exchange (HIE),
clinical decision support, and
reporting EHR data for quality improvement, meaningful use, performance and Accountable Care Organizations (ACOs). An ONC certified complete EHR system will be shown to demonstrate  these important topics.
Date: Saturday, February 1, 2014
Time: 10 a.m. to 4 p.m.
Location: 195 Farmington Avenue, Suite 210, Farmington, CT
Course Registration
$100.00 – Student Registration (copy of valid student ID required with your registration) by January 24, 2014
$200.00 – Early Bird (postmarked by December 27, 2013)
$250.00 – Advance (by January 24, 2014)
There is no onsite registration and space is limited to 15 seats on a first-come first served basis. Register early to guarantee your seat! Please complete the registration form and mail your payment in the form of a check made payable to the "UConn Health Center."
Registration includes tuition, course certificate, materials, refreshment breaks, lunch, and a non-refundable registration fee of $50.00. Advance registration is required. There is no onsite  registration available. Sorry no refunds after January 24, 2014.
Learning Objectives
At the conclusion of the short course, participants will be able to:
Identify key concepts in health informatics including data standards, controlled vocabularies, interoperability, and clinical decision support.
Describe how electronic health record (EHR) systems store, access, and retrieve information.
Discuss best practices for using EHR data outside of clinical care for quality  and population health.
Understand the overall strengths and limitations of current EHR systems.
Cancelations
Registration includes a $50.00 nonrefundable registration fee. Should you cancel your registration before January 24, 2014, you will be refunded the entire short course fee less $50. Sorry  no refunds after January 24, 2014.
Confirmations
All registrations are confirmed in writing. If you don't receive a confirmation, call 860-679-3075.
Conference Attire
Business casual attire is suggested. Since meeting room temperatures and personal comfort levels vary, it is recommended that you dress in layers and bring a sweater or jacket.
Directions to 195 Farmington Avenue
From I-84 East or West, Take Exit 39 (if coming from I-84 West, Exit 39 is after 39A). Turn right at the first traffic light onto Route 4 East (Farmington Avenue). At the fifth traffic light, turn right to enter the 195 Farmington Avenue complex which is adjacent to the UConn Health campus. The Center for Quantitative Medicine office is in Suite 210.
Bus Routes
UConn Health is on Connecticut Transit (CTTRANSIT) bus routes 66F, 66H, and 66T. For current weekday and weekend schedules, call CTTRANSIT at 860-525-9181 or visit their website at www.cttransit.com.
Parking
Ample, convenient free parking is available in the lot immediately outside the center's offices.
For Further Information
Matthew J. Cook
Director, Education & Outreach
Center for Quantitative Medicine
UConn Health
263 Farmington Avenue, MC 6029
Farmington, CT 06030-6029
Phone: 860-679-3075
Email: cqmEd@uchc.edu
Download
Faculty
Thomas Agresta, M.D., M.B.I.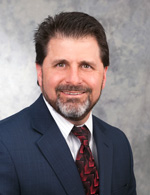 Dr. Agresta is a seasoned family physician, professor, and innovator with a history of developing novel methods for creating, using and evaluating technology in both clinical and academic settings. He oversees the electronic medical record for the Family Medicine residency clinic at the Asylum Hill Family Practice Center and has held state leadership roles related to the adoption and implementation of EHRs and health information exchange. Dr. Agresta earned a bachelor's degree in biomedical engineering from Stevens Institute of Technology, his M.D. from New Jersey Medical School and a master in biomedical informatics from Oregon Health & Science University.
Michael Blechner, M.D.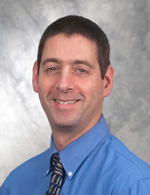 Dr. Blechner is an academic informatician and assistant professor of pathology and laboratory medicine at UConn Health. He earned his medical degree at Dartmouth Medical School, completed his residency at Hartford Hospital and a two-year fellowship in medical informatics at Brigham and Women's Hospital, Harvard Medical School and MIT. Dr. Blechner currently serves as the director of pathology informatics and transfusion medicine at UConn Health and conducts research in clinical informatics. He also teaches biomedical informatics to UConn medical students, residents and graduate students.
William Yasnoff, M.D., Ph.D., FACMI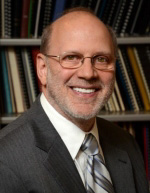 Dr. Yasnoff is Director of the Division of Biomedical Informatics at UConn Health, adjunct professor of health sciences informatics at Johns Hopkins, a nationally recognized health informatics consultant, and a fellow of the American College of Medical Informatics. He initiated and organized the activities at the U.S. Department of Health and Human Services leading to the President's establishment of the Office of National Coordinator for Health Information Technology in 2004. Earlier, he developed and implemented the nation's first state immunization registry. He earned his Ph.D. in computer science and M.D. from Northwestern, has served as faculty for numerous informatics courses, and is the author of multiple textbook chapters.