Ear, nose and throat (ENT), also called otolaryngology, is the medical specialty that pertains to the diagnoses and medical and surgical treatments of disorders of the ears, nose, and throat. The conditions treated can include hearing loss, dizziness, nasal and sinus disease including taste and smell disorders, voice and swallowing disorders, tonsil and adenoid disorders, snoring and sleep apnea, thyroid and parathyroid disease, and cancers of the head and neck.
Specialized Services in Two Convenient Locations
Our ENT offices are located in the state-of-the-art Outpatient Pavilion on our main campus in Farmington and in Southington.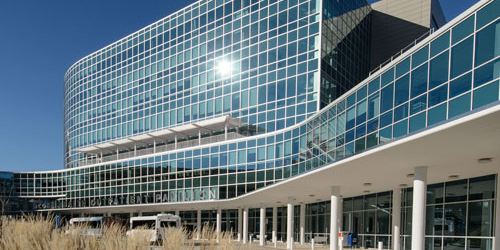 Guide to Surgery
It is important to adhere to certain guidelines when you undergo any surgical procedure. Please review our guide to surgery to learn what to do before and after surgery to assist your medical team in providing a safe and comfortable experience.
Cochlear Implant Restores More Than Just Hearing for Navy Veteran
James Bascetta, a U.S. Navy veteran with severe hearing loss, was becoming socially isolated because he could no longer converse with his wife and family. Thanks to a cochlear implant and UConn Health's audiology team, James is hearing sounds he hasn't heard in years – including his wife's Polish accent which he missed the most.
Healing a Singer's Voice
Watch NBC CT's segment on the healing power of UConn Health's Voice Center. See how Dr. Denis Lafreniere and voice/speech pathologist Starr Cookman are helping singers like Stephen Rodgers and many others maintain a healthy voice.