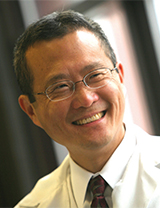 Bruce Liang, M.D., F.A.C.C., Board Chair
Dr. Liang is the Dean of the UConn School of Medicine. As dean, Dr. Liang is moving to expand our Medical School class size by 30% to help address future physician shortage concerns, to implement a new Medical School curriculum, and to implement various programs and initiatives passed by the Connecticut General Assembly relating to the State's investment in Bioscience Connecticut, including working on collaborative programs and joint hires with Jackson Labs.
As a researcher, Dr. Liang's program has focused on the fundamental signaling mechanisms that regulate cardiovascular functions. He is developing potential novel therapeutic targets for the treatment of heart failure. He is an internationally recognized expert on adenosine receptor biology and myocyte function. Dr. Liang is fortunate to have received continuous federal funding for his research since 1986.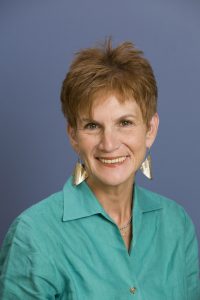 Patricia Baker, Board Member
Patricia Baker was named president and CEO of the Connecticut Health Foundation (CT Health) in March 2002 after serving as executive director since CT Health was established in July 1999. Immediately prior, Baker served as the national program director for the March of Dimes Birth Defects Foundation and as director of Connecticut government programs at Oxford Health Plans. The long-time women's health advocate also served as executive director of Planned Parenthood of Connecticut, associate executive director of Planned Parenthood of Wisconsin, and executive director of The Women's Center in southeastern Wisconsin.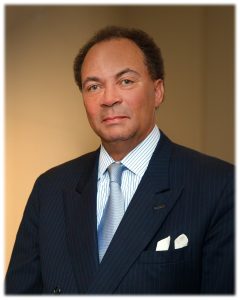 Sanford Cloud, Jr., Board Member
Sanford Cloud, Jr., is the Chairman and CEO of The Cloud Company, LLC, a real estate development and business investment firm. Sandy is the former President and CEO of The National Conference for Community and Justice, a human relations organization dedicated to fighting bias, bigotry and racism in America and promoting understanding among all races, religions, and cultures.
Sandy currently serves on the Board of Directors of Northeast Utilities, and is its Lead Director; The Phoenix Companies, Inc., and chairs its Compensation Committee; Ironwood Mezzanine Fund LP; The Thomas J. Dodd Research Center; UConn Health, and is Chairman of the Board, and sits on the University's Board of Trustees; The Fund for Greater Hartford; and the Connecticut Health Foundation, and is Chairman of the Board.