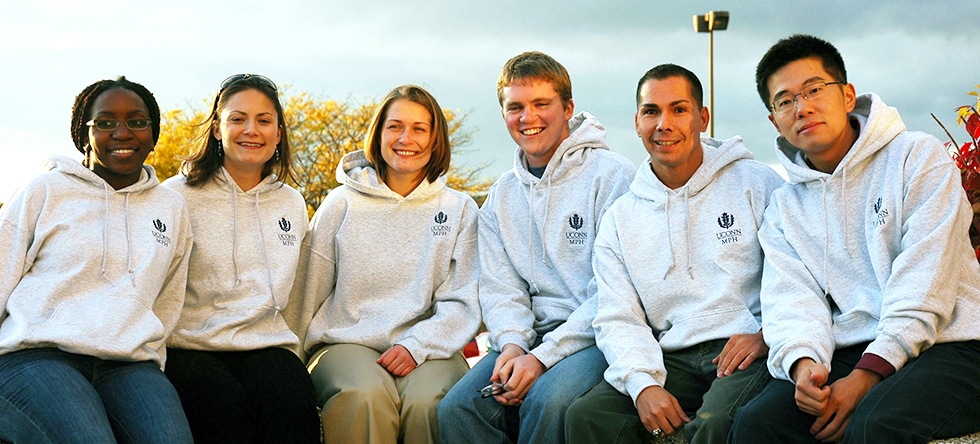 The UConn Master of Public Health Program has offered a CEPH-accredited degree since 1984.
Vision
Our program's vision is that the University of Connecticut (UConn) Graduate Program in Public Health is an integral contributor to the effort to make Connecticut residents among the healthiest, most productive and satisfied of Americans.
Mission
In furtherance of our program's vision, the mission of the UConn Master of Public Health (M.P.H.) program is to offer an exemplary academic environment that prepares interprofessional learners to achieve high standards of public health practice. Public health careers for the 21st century, along with many in the related health and human services, will require competence in interprofessional practice that coordinates skill sets and perspectives of various disciplines in pursuing effective, comprehensive, systems-level improvements to our environment and social structure. Interprofessional competencies refer to the capacity of individuals and teams to enact knowledge, skills, values and attitudes essential for working together across professions and stakeholder groups to improve.
Why Choose UConn?
You can join students, alumni and faculty who are at work shaping our public health system and services. When thinking about public health around Connecticut, it's hard to exaggerate our program's influence. Our alumni and faculty are found in various positions across the university and throughout the state. M.P.H. program alumni hold positions as:
health directors and staff in state, local, and federal health departments
managers of community health, social service, and nonprofit organizations
managers and scientists of pharmaceutical firms, health insurance companies, and hospital systems
educators and researchers
community-based physicians
public policy advocates
Challenge Yourself
Here at UConn, you'll find a curriculum that challenges you to consider your role in shaping health services and the environment to benefit health and well being. An experienced, engaging faculty will provide you with ample opportunity to pursue scholarship and service learning activities where you'll acquire skills needed for leadership in the public health field.