Complete Psoriasis Care All in One Place
The new UConn Health Dermatology Psoriasis Center is a state-of-the-art center dedicated to patient care and research. Whether newly diagnosed or several years into your psoriasis diagnosis, our team of experts provides complete care in our new, specially designed center.
The center offers various treatment options, such as hand and foot baths, phototherapy, and injectable medications. The clinical research team is also housed within the center to conduct research and clinical trials that are open to patients of the Psoriasis Center. Learn more about the symptoms and treatment options.
In addition to psoriasis, the Department of Dermatology also offers treatment for many skin conditions such as eczema, dermatitis, and melanoma. We also specialize in Mohs surgery and offer a variety of cosmetic services to help you look and feel your best.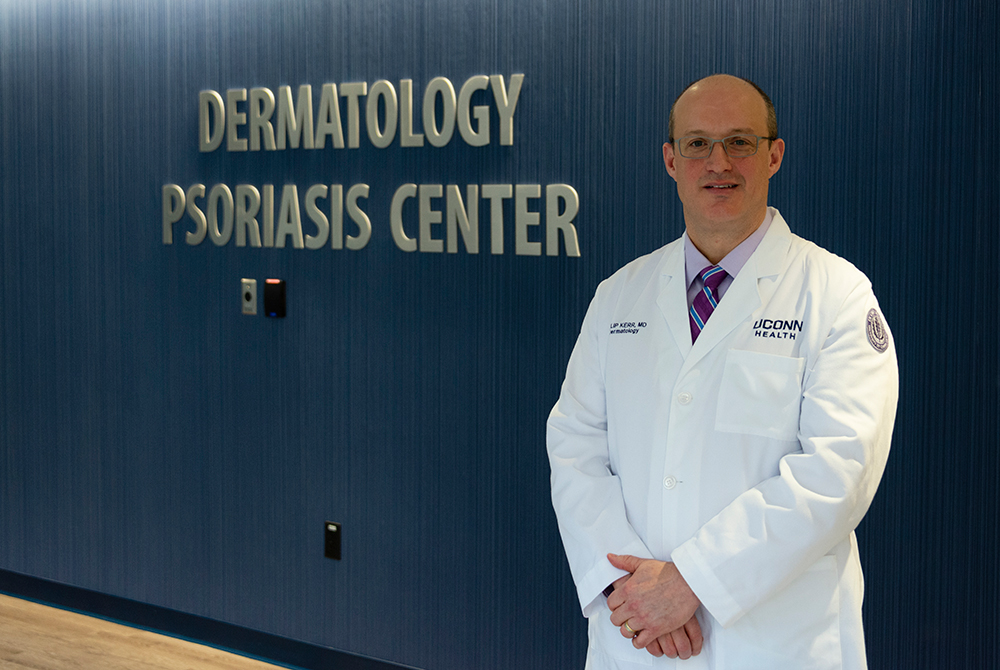 Psoriasis Center Brings Together Patients, Providers, and Researchers
UConn Health has transformed its former John Dempsey Hospital emergency department space into a center for its dermatologists to provide coordinated care of psoriasis patients.
Conveniently Located in Farmington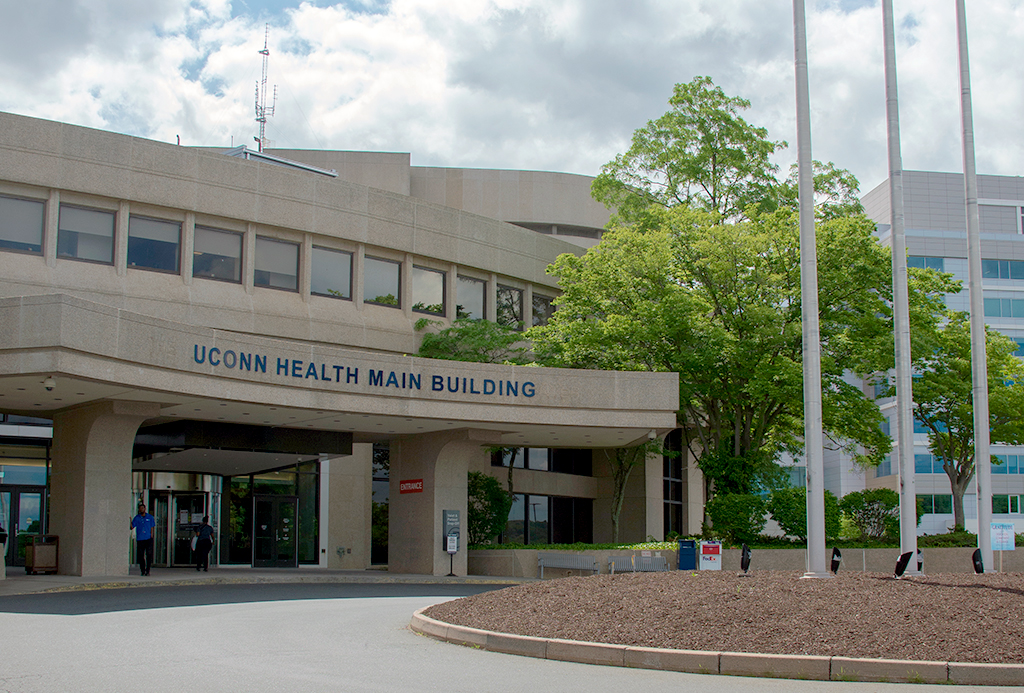 UConn Health's new Psoriasis Center brings experts together in one place to improve the patient experience. The Psoriasis Center is located in the Main Building on our Farmington campus.
The UConn Health Specialty Pharmacy can fill any specialty medications prescribed to you by your dermatologist. In addition to having access to these specialized prescriptions, we have dedicated Specialty Pharmacy dermatology liaisons who can assist with everything from refills to navigating insurance to finding ways to make your prescriptions more affordable. To learn more, visit the Specialty Pharmacy website.