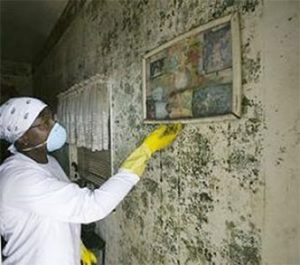 Preventing Respiratory Disease in Patients Exposed to Damp Moldy Environments
Learning Objectives
Participants will:
Consider the risk of respiratory illness for patients who encounter mold exposure based on NIH/National Institute of Health and World Health organization reviews
Be able to access OSHA/Occupational Safety and Health Administration guidance on respiratory protection, the EPA/US Environmental Protection Agency mold clean up guidances and CDC/Centers for Disease Control and Prevention population guidance on mold
Be able to guide patients/public to resources on mold exposure and health and safety during hurricane response and recovery
Target Audience
Clinicians in specialties where consideration of environmental factors contributes to the quality of care (e.g. internal medicine, allergy, asthma, disaster medicine, family medicine, occupational and environmental medicine, pulmonary disease, pediatrics).
Public health professionals who work with clinicians to reduce environmental risk factors.
Others involved in public health response to hurricanes.
Conflict of Interest Policy: The activity director, planning committee members, nor the speaker, Ms Schenck, has a financial interest/arrangement or affiliation with any organizations that could be perceived as a real or apparent conflict of interest in the context of the subject of this presentation. Ms Schenck will not be discussing the off-labeled use of any product. This  activity has no commercial support associated with it.
Note: Continuing Medical Education Credits are no longer offered for this course.
Provided by:
Paula Schenck, M.P.H.
UConn School of Medicine
Center for Indoor Environments and Health