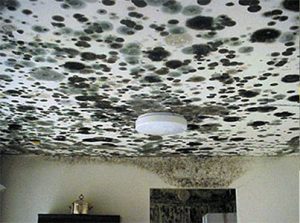 Learning Objective
Following this program, participants will be able to develop skills to make informed decisions on the need for environmental intervention based on current information on health effects and exposure to mold and moisture.
Target Audience
Clinicians in specialties where consideration of environmental factors contributes to the quality of care (e.g., internal medicine, allergy, asthma, disaster medicine, family medicine, occupational and environmental medicine, pulmonary disease, pediatrics).
Public health professionals who work with clinicians to reduce environmental risk factors.
Others involved in public health response to hurricanes.
Conflict of Interest Policy: The activity director, planning committee members, nor the speaker, Dr. Croteau, has a financial interest/arrangement or affiliation with any organizations that could be perceived as a real or apparent conflict of interest in the context of the subject of this presentation. Dr. Croteau will not be discussing the off-labeled use of any product. This activity has no commercial support associated with it.
Note: Continuing Medical Education Credits are no longer offered for this course.
Provided by:
Marc Croteau, M.D., M.P.H.
University of Connecticut School of Medicine
Center for Indoor Environments and Health