Welcome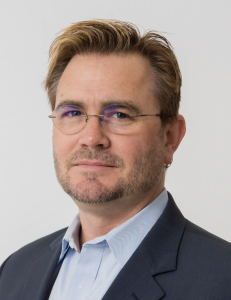 Welcome to the Department of Genetics and Genome Sciences. Created in 1998, the department offers many exciting opportunities for research and graduate education. The department is located in the state-of-the-art Cell and Genome Sciences Building. The department is also the academic home of the Division of Medical Genetics which provides clinical and laboratory genetics services to Connecticut. Our research strengths include RNA biology, developmental biology, signal transduction, and the genetic and epigenetic mechanisms of gene regulation. We are continually increasing external funding for our current research programs, enhancing the national and international reputation of our faculty and their research, and recruiting outstanding faculty members with new and complementary areas of research expertise. We also have a close working relationship with the Jackson Laboratory for Genomic Medicine (JAX-GM), and most JAX-GM faculty have academic appointments in our department. 
Dr. Brenton R. Graveley, Professor and Chair of Genetics and Genome Sciences, UConn School of Medicine, and Endowed Chair, Genomics and Personalized Healthcare; Director, UConn Stem Cell Institute and Associate Director, Institute for System Genomics, University of Connecticut.
Postdoctoral Fellow and Graduate Student Selected as Finalists
Kevin Child, PhD and Andrea Wilderman, both from the lab of Dr. Justin Cotney, were selected as finalists for the 2021 Charles J. Epstein Trainee Awards for Excellence in Human Genetics Research for the Annual Meeting of the American Society of Human Genetics (ASHG), to be held virtually October 18-22. Dr. Child and Ms. Wilderman were selected from over 500 applicants and have been invited to give presentations on their work during the ASHG virtual meeting. Dr. Child's research focuses on the role of alternative splicing in heart development.  He will discuss his current work using Nanopore long-read sequencing to confirm the presence of novel splice variants in the human embryonic heart. Ms. Wilderman's research centers on the use of multiple sequencing-based technologies to identify tissue-specific regulatory regions and the genes they target. Her presentation will summarize her PhD thesis research using mice to characterize a novel craniofacial superenhancer region which regulates the expression of HoxA genes and affects palate development. Finalists for the award receive complimentary registration for the conference as well as $1000. Six awardees will receive an additional $1000 and will be announced at the ASHG Meeting in October.
Congratulations Kevin and Andrea!
Register for the ISG Distinguished Lecture Featuring Nobel Laureate Jennifer A. Doudna