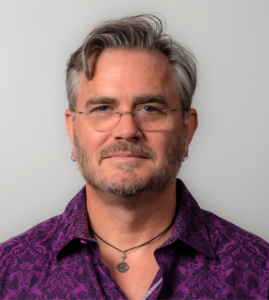 Welcome to the Department of Genetics and Genome Sciences. Created in 1998, the department offers many exciting opportunities for research and graduate education. The department is located in the state-of-the-art Cell and Genome Sciences Building. The department is also the academic home of the Division of Medical Genetics which provides clinical and laboratory genetics services to Connecticut. Our research strengths include RNA biology, developmental biology, signal transduction, and the genetic and epigenetic mechanisms of gene regulation. We are continually increasing external funding for our current research programs, enhancing the national and international reputation of our faculty and their research, and recruiting outstanding faculty members with new and complementary areas of research expertise. We also have a close working relationship with the Jackson Laboratory for Genomic Medicine (JAX-GM), and many of JAX-GM faculty have academic appointments in our department.
Dr. Brenton R. Graveley, Professor and Chair of Genetics and Genome Sciences, UConn School of Medicine, and PHS Endowed Chair, in Genetics and Developmental Biology; Associate Director, Institute for System Genomics, University of Connecticut.
Upcoming Seminars
November 30, 2023 (12 p.m.)
Speaker: Ashleigh Schaffer, Ph.D.
Home Institution: Case Western Reserve University
Title: Mechanisms of selective vulnerability in RNA binding protein-associated pediatric neurological disease
Host: Dr. Pedro Miuro
December 14, 2023 (12 p.m.)
Speaker: Marc Mendillo, Ph.D.
Home Institution: Northwestern University
Title: Delineating Mechanisms of Cancer Cell Stress Resilience
Host: Dr. Michael Guertin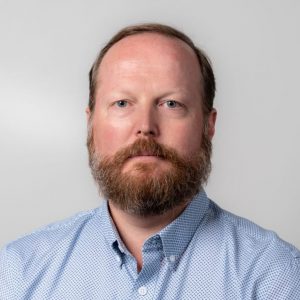 Justin Cotney, Ph.D. to be Honored for Research Excellence by Society for Craniofacial Genetics & Developmental Biology
Dr. Justin Cotney, associate professor in the UConn School of Medicine's Department of Genetics and Genome Sciences, will be honored with the Marylou Buyse Distinguished Scientist in Craniofacial Research Award on October 10 at the Society's 46th annual meeting for his research enhancing the understanding of craniofacial development and disease. For more information please read Article in UConn Today
Genetics and Developmental Biology Graduate Program AoC Week
August 29 – August 31, 2023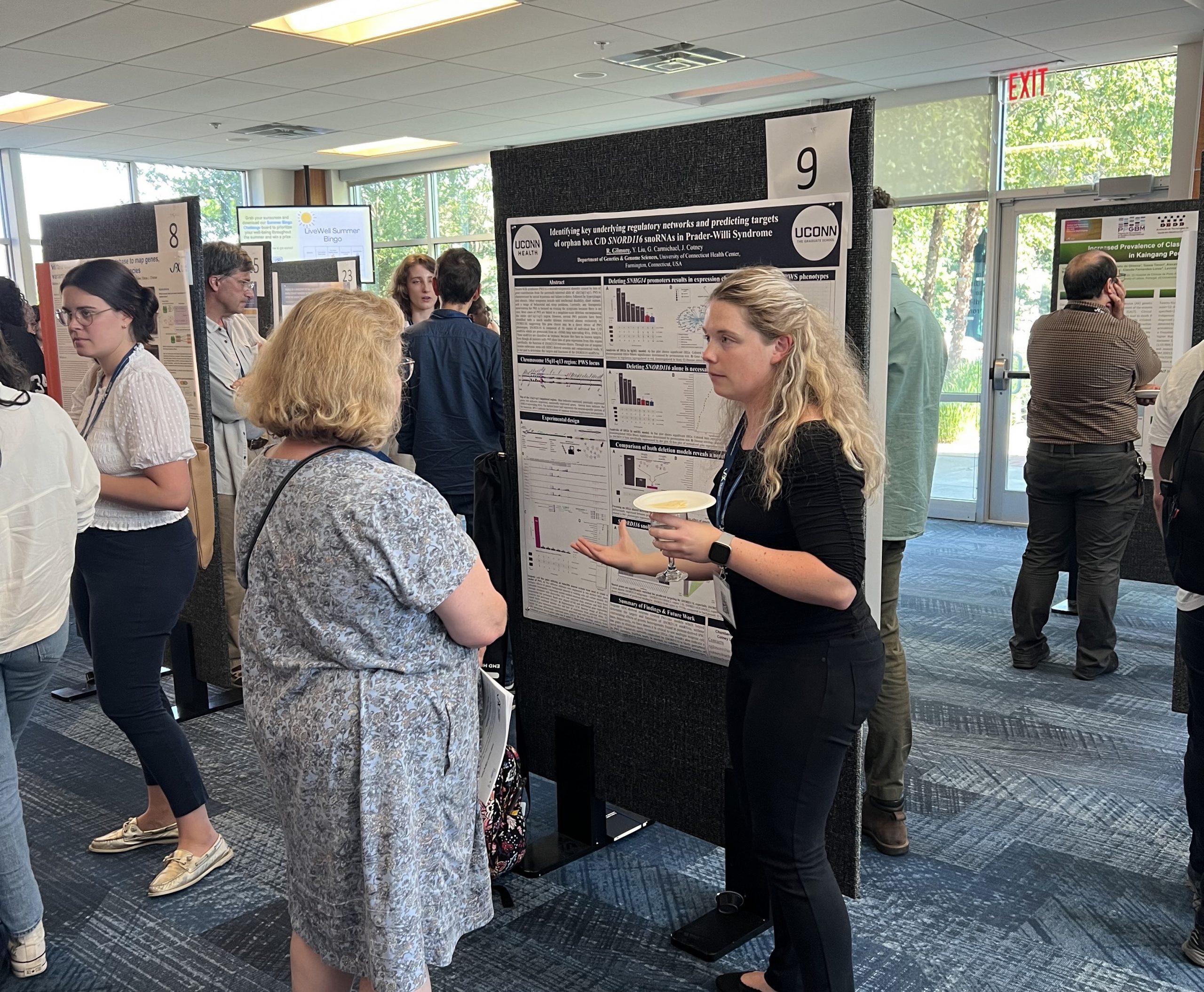 1st Place Poster Prize awarded to Rachel Gilmore
Rachel Gilmore, a rising 5th year PhD student in Dr. Justin Cotney's lab, was awarded the 1st Place Poster Prize at the 64th McKusick Short Course for Human and Mammalian Genetics and Genomics held at the Jackson Laboratory in Bar Harbor, ME from July 17, 2023 – July 28, 2023. Her poster titled "Identifying key underlying regulatory networks and predicting targets of orphan box C/D SNORD116 snoRNAs in Prader-Willi Syndrome" was judged by course faculty last Thursday evening and the announcement for top three poster awards was made Friday, July 21, 2023.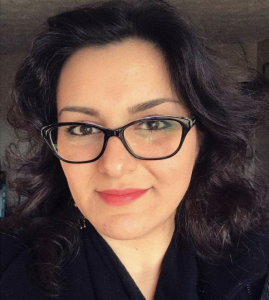 Graduate Student Garners Acclaim with Poster Award at Cerebellum Gordon Conference
Nagham Khouri Farah, PhD student at the department of Genetics and Genome Sciences, co-mentored by Dr. James Li and Dr. Justin Cotney, has claimed a coveted Poster Award at the Cerebellum Gordon Research Conference (GRC), which took place from August 6 to 11, 2023, in Lewiston, ME.
In her winning poster, Nagham presented the work done in the Li lab, studying the cerebellar development, with a focus on cerebellar hemisphere formation and expansion. Being a mammalian feature largely expanded in primates and harboring the higher cognitive functions of the cerebellum, the cerebellar hemisphere has both evolutionary and functional importance. Nagham's project addressed this long-lasting dogma, by the groundbreaking discovery of a role molecular heterogeneity in Purkinje cells (PC), a unique type of neurons and the sole output of the cerebellar cortex, in this process. Using cerebellum-specific knockouts of Foxp transcription factors in mice, only a subset of PCs was perturbed and resulted in gradual loss of the cerebellar hemispheres. These findings added evidence to the heterogeneous molecular identity of PC subtypes and shed light on previously unknown role of Foxp genes in controlling the cerebellar hemisphere expansion. Nagham's poster presentation, delivered among renowned experts in cerebellum research, also sparked engaging discussions and potential collaborations. She will also be speaking November 12th at the Neuroscience 2023 conference at the Walter E. Washington Convention Center, organized by Society for Neuroscience (SfN).
This recognition not only adds a remarkable achievement to Nagham's personal academic journey, but also serves as a testament to the quality of research and the spirit of excellence that our department strives to nurture.