Welcome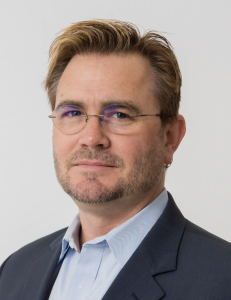 Welcome to the Department of Genetics and Genome Sciences. Created in 1998, the department offers many exciting opportunities for research and graduate education. The department is located in the state-of-the-art Cell and Genome Sciences Building. The department is also the academic home of the Division of Medical Genetics which provides clinical and laboratory genetics services to Connecticut. Our research strengths include RNA biology, developmental biology, signal transduction, and the genetic and epigenetic mechanisms of gene regulation. We are continually increasing external funding for our current research programs, enhancing the national and international reputation of our faculty and their research, and recruiting outstanding faculty members with new and complementary areas of research expertise. We also have a close working relationship with the Jackson Laboratory for Genomic Medicine (JAX-GM), and most JAX-GM faculty have academic appointments in our department. 
Dr. Brenton R. Graveley, Professor and Chair of Genetics and Genome Sciences, UConn School of Medicine, and Endowed Chair, Genomics and Personalized Healthcare; Director, UConn Stem Cell Institute and Associate Director, Institute for System Genomics, University of Connecticut.
Upcoming Seminars
Date: November 17, 2022 (12 p.m.)
Speaker: Lindy Barrett, Ph.D.
Home Institution: Broad Institute
Title: Leveraging iPSC models to Study Neural Development and Disease
Date: December 1, 2022 (12 p.m.)
Speaker: Summer Thyme, Ph.D.
Home Institution: The University of Alabama at Birmingham
Title: Using Zebrafish to Study Neurodevelopmental Disorders and Discover Treatments
Date: December 15, 2022 (12 p.m.)
Speaker: Bin Tian, Ph.D.
Home Institution: Wistar Institute
Title: Suppressing cancer cells by targeting 3' end processing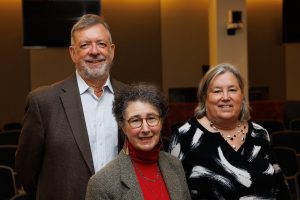 Moderna Vax Creator Receives the Herbert & Esther Bennett Brandwein Award in Genetic Research
It's fitting that a lecture series named for a family affected by genetic issues featured the scientist who led the development of Moderna's COVID-19 vaccine. The UConn Foundation and the Department of Genetics and Genome Sciences welcomed Melissa J. Moore, Moderna's chief scientific officer, to campus on September 30, to receive the 2022 Herbert and Esther Bennett Brandwein Award and give her talk, "mRNA as Medicine." Read more about the visit and the philanthropy that made it possible.
Researchers to Expand the Encyclopedia of RNA
The National Human Genome Research Institute has awarded genomics expert Brent Graveley and his team $5.6-million to continue to work on an enormous encyclopedia of human RNA molecules and the proteins that bind to them. The grant is jointly awarded to Graveley and Gene Yeo of the University of California, San Diego. Read more.
Nagham Khouri-Farah wins best poster at ISG event
Congratulations to Nagham Khouri-Farah, Ph.D. candidate in Drs. Li and Cotney labs, for winning best poster at the Institute for Systems Genomics Networking Event on November 8, 2022.  The poster was titled: "Purkinje Cell Heterogeneity Orchestrates Mammalian Cerebellar Development".