Welcome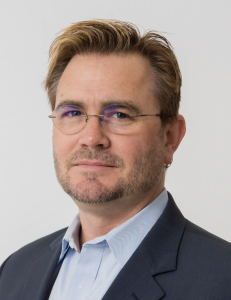 Welcome to the Department of Genetics and Genome Sciences. Created in 1998, the department offers many exciting opportunities for research and graduate education. The department is located in the state-of-the-art Cell and Genome Sciences Building. The department is also the academic home of the Division of Medical Genetics which provides clinical and laboratory genetics services to Connecticut. Our research strengths include RNA biology, developmental biology, signal transduction, and the genetic and epigenetic mechanisms of gene regulation. We are continually increasing external funding for our current research programs, enhancing the national and international reputation of our faculty and their research, and recruiting outstanding faculty members with new and complementary areas of research expertise. We also have a close working relationship with the Jackson Laboratory for Genomic Medicine (JAX-GM), and most JAX-GM faculty have academic appointments in our department. 
Dr. Brenton R. Graveley, Professor and Chair of Genetics and Genome Sciences, UConn School of Medicine, and Endowed Chair, Genomics and Personalized Healthcare; Director, UConn Stem Cell Institute and Associate Director, Institute for System Genomics, University of Connecticut.
Quick Links
Upcoming Seminars
Date:     September 8, 2022
Speaker: Eric Wang, PhD
Home Institution: The Jackson Laboratory
Title: Overcoming therapy resistance in hematologic malignancies
Host: Brenton Graveley, PhD
Date: October 4, 2022
Speaker: Bernhard Payer, PhD
Home Institution: Centre for Genomic Regulation (CRG), Barcelona, Spain
Title: Epigenetic reprogramming of the X chromosome in the female mammalian germ line
Host: Stefan Pinter, PhD
Date: November 17, 2022 (virtual)
Speaker: Lindy Barrett, PhD
Home Institution: Broad Institute
Title: TBD
Host: Pedro Miura, PhD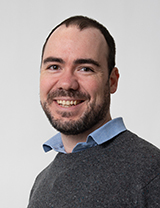 Science In Seconds: What Can We Learn from Zebrafish?
About 20,000 zebrafish live in the lab of Jean-Denis Beaudoin, assistant professor of genetics and genome sciences, where he's seeking a better understanding of how defects and diseases develop in humans. But why zebrafish? Watch our latest Science in Seconds video to find out!
Two Students in the Genetics and Developmental Biology AoC receive Awards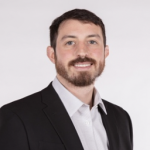 Congratulations to Nathan Leclair, Ph.D. student in Biomedical Sciences, co-mentored by Dr. Brenton Graveley and Dr. Olga Anczukow-Camarda (JAX), as the recipient of the 2022 Henderson Award.  This award is given annually to the student with the best dissertation in the Biomedical Science PhD program.  The award was established in honor of Dr. Edward G. Henderson, a member of the Pharmacology Department and one of the first faculty of the University of Connecticut Health Center.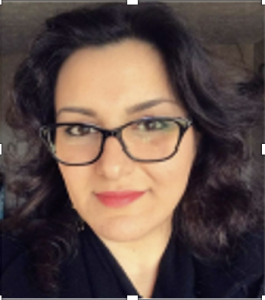 Congratulations to Nagham Khouri Farah, Ph.D. student in Biomedical Sciences, co-mentored by Dr. James Li and Dr. Justin Cotney, won the 1st place Poster Award at the UConn Health 39th Annual Graduate Student Research Day, in recognition of her poster presentation entitled: "Foxp1 and Foxp2 Regulate Cerebellar Hemisphere Formation by Controlling the diversification of Purkinje Cells".