At UConn Health, a team of experts provides fast, efficient care for patients experiencing symptoms of stroke and personalized, ongoing care for patients who have already experienced a stroke or have other risk factors.
Complete Stroke Care at UConn Health: Martha's Road to Recovery
Stroke Survivor Bruce Regains Ability to Play Guitar
How UConn Health Got One Stroke Patient Back on His Feet
Gold Plus Recognition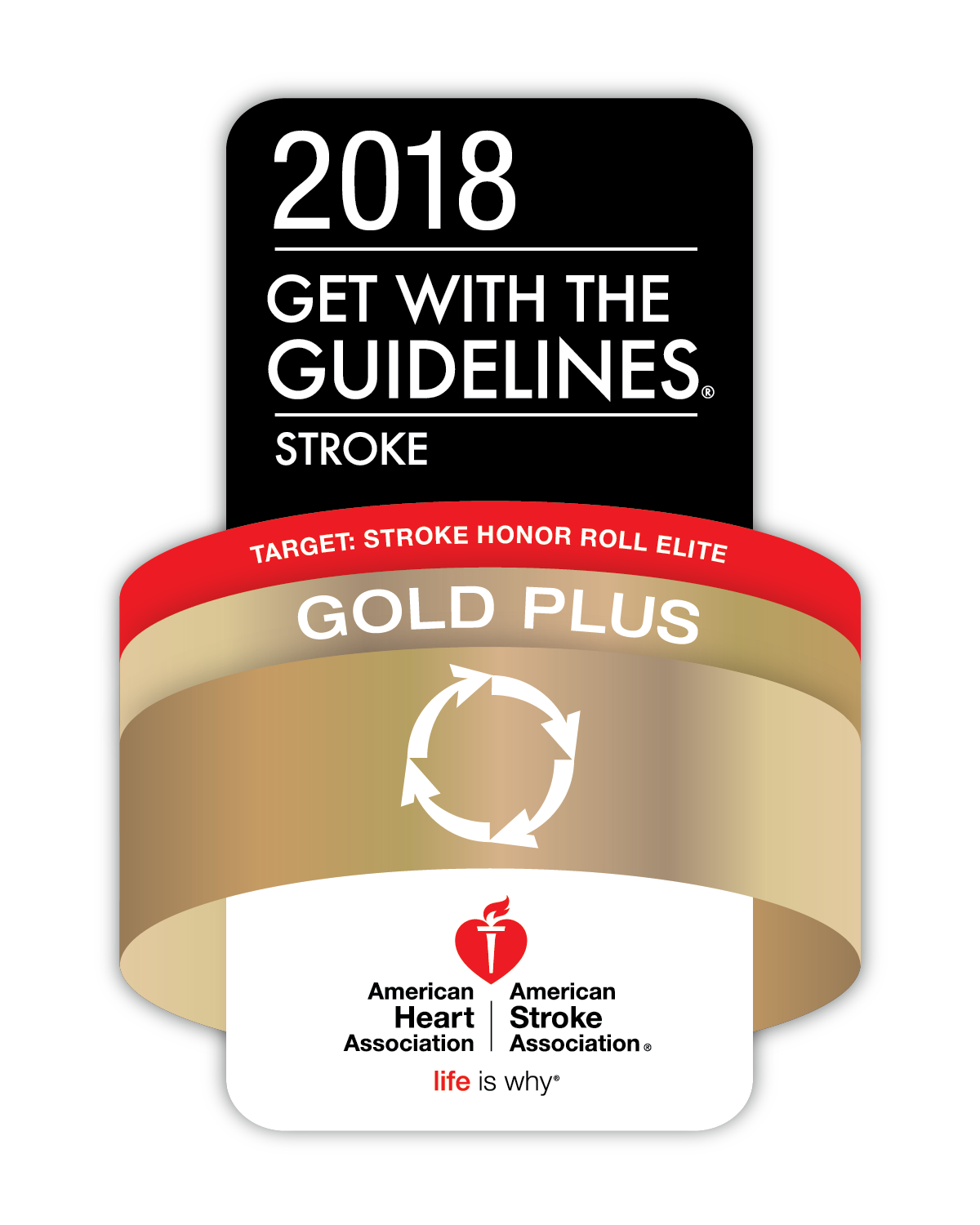 The stroke care team at UConn Health has been honored with the Get With The Guidelines®-Stroke Gold Plus Quality Achievement Award. In addition, it is now a member of the Target: StrokeSM Honor Roll Elite. Recognition is for its commitment in providing rapid and appropriate stroke treatment to reduce the time between a patient's hospital arrival and treatment with the clot-busting stroke medication tPA to reduce the chance of disabilities and death. Each year nearly 800,000 Americans suffer a stroke. In fact, a stroke strikes an American every 40 seconds and takes a life every four minutes.