About the Reichenberger Lab
Our laboratory is part of the Center for Regenerative Medicine and Skeletal Development at UConn Health. We are interested in the genetic origin of human bone and skin/wound healing diseases. There are still many disorders with a strong genetic component where the disease genes are not yet known.
It is important to learn about genes that cause a disease or contribute to the severity of a disease in an individual if we want to understand the processes that lead to the disorder. Improved knowledge may increase the chance that better treatment can be developed.
Currently we study some rare bone disorders such as craniometaphyseal dysplasia (CMD), cherubism, and aplasia cutis congenital (ACC), as well as keloid formation, a wound healing disorder that occurs mostly in individuals with African background.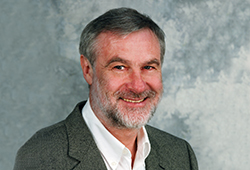 Ernst Reichenberger, Ph.D.
Professor
Department of Reconstructive Sciences 
UConn Health
263 Farmington Avenue
Farmington, CT 06030-3705
Phone: 860-679-2062 or 866-512-9897 (toll-free)
Fax: 860-679-2910
Email: reichenberger@uchc.edu