Community Engagement
E
arly 
Childcare Center-based Interventions
 Food & Nutrition Literacy: Husky Reads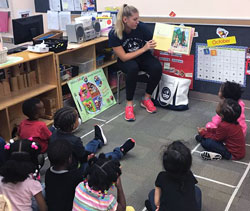 Husky Reads is one of Husky Nutrition's most innovative and enduring programs. Modeled after the nationally recognized Reach Out and Read program, since 1998 this literacy-based intervention has combined the benefits of reading with the basics of good nutrition in a format that children love.
The series of 10, 30-minute lessons cover MyPlate nutritional messages encouraging preschool children to consume more fruits and vegetables. Children are read a nutrition-focused book, while also being offered a healthy snack and activity, thereby reinforcing a child's enthusiasm for nutritious choices. The program typically takes place in early care and education centers in under-served urban areas, but is also offered at libraries and WIC clinics.
UConn students teach the Husky Reads curriculum as part of a service-learning course (NUSC 1161/EDLR 1161); making it as meaningful to those new educators as it is to the children they are teaching. Working in small teams, undergraduate students deliver prepared lesson plans to an enthusiastic audience. This enables them to advance their own knowledge of nutrition, while also exposing them to classroom management and presentation skills.
Husky Reads is funded by the USDA Supplemental Nutrition Assistance Program (SNAP-Ed). The Supplemental Nutrition Assistance Program (SNAP) provides nutrition assistance to people with low income, so they can buy nutritious foods for a better diet.
 Little City Sprouts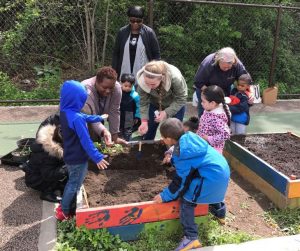 Little City Sprouts encourages some of Hartford's youngest residents to get excited about adopting healthy lifestyles and eating habits. This innovative program provides Hartford preschool children (2 to 5 years-old) with opportunities to learn about, grow, cook, and taste fresh, healthy food through food-related field trips, gardening, nutrition, and cooking lessons designed for them. Children learn by participating in educational activities at their preschool both in classroom and in the garden. Field trips include visits to the Hartford Food System's urban farm, and small local food-related businesses. Little City Sprouts provides lessons in 3-4 centers a week that reach about 350 children/year. Lessons occur year-round on a bi-weekly basis in each center.
Little City Sprouts is a program that supports Husky Nutrition's coordinated child and parent education and provider-engaged efforts to change food, nutrition, and physical activity policies in early childcare settings to prevent childhood obesity. In addition to this program, other direct education programs include Husky Reads, featuring early literacy and nutrition education targeting preschool-aged children and Husky Nutrition, an initiative directed at parents of preschoolers to reduce sugar-sweetened beverage consumption by children.
To see more about our activities, you can follow Little City Sprouts on Facebook.
Little City Sprouts is funded by three funding sources: UConn Health Husky Nutrition under the USDA's SNAP-Ed grant, The Hartford Food System and HFS Philanthropy.
Contact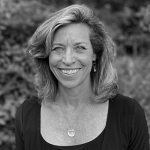 Susan Furbish, RDN
furbish@uchc.edu
Alyssa Jones
alyssa@hartfordfood.org
 On-the-Go Healthy Beverage Series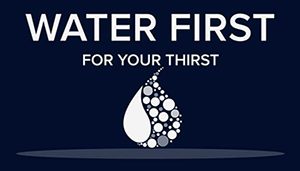 Husky Nutrition educators deliver a ten-week series entitled the "Healthy Beverage Series" to parents and non-parental caregivers of preschoolers. They deliver targeted messaging and education focused on reducing sugary drink consumption, limiting use of fruit juice to American Academy of Pediatrics' recommended levels, and promoting water consumption for their children. This program was originally developed as part of a funded project in the USDA Childhood Obesity Prevention Initiative (USDA/CSREES: 2008-55215-19071, Effectiveness of an IMB-based Intervention for Reducing Sweetened Beverage Consumption in Preschool Children, A. Ferris PI).
Nutrition Educators greet parents when they pick up their children from school and provide a very brief interaction with parents while standing in front of a themed display board. Each week of this ten-week intervention centers on a tailored message, game, and supportive display.
Contact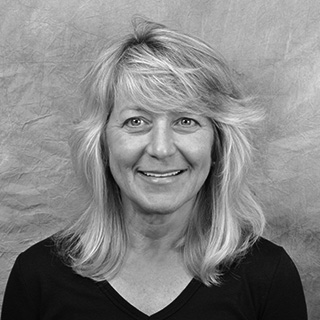 Susan Coleman
sucoleman@uchc.edu
Early Childcare Center Food, Nutrition, and Physical Activity Wellness
Policy Improvement
Husky Nutrition provides workshops and technical assistance to support to Directors of early childcare centers who participated in the 2017 and 2018 policy enhancement series for sixty-nine centers in the City of Hartford, and seven centers in the City of New Britain.
---
Husky Nutrition is funded by the USDA Supplemental Nutrition Assistance Program (SNAP-Ed). The Supplemental Nutrition Assistance Program (SNAP) provides nutrition assistance to people with low income, so they can buy nutritious foods for a better diet.