2021
October 2021
Undergraduate student Stephanie Schofield presents her summer project at UConn's Fall Frontiers Undergraduate Research Poster Exhibition!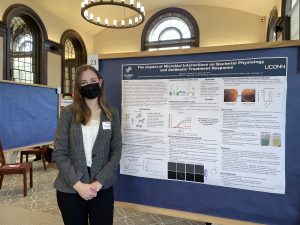 The Mok Lab receives the NIH Director's New Innovator Award for our research on Mapping Microbial Interactions that Modulate Antibiotic Persistence! Read more about it here and here.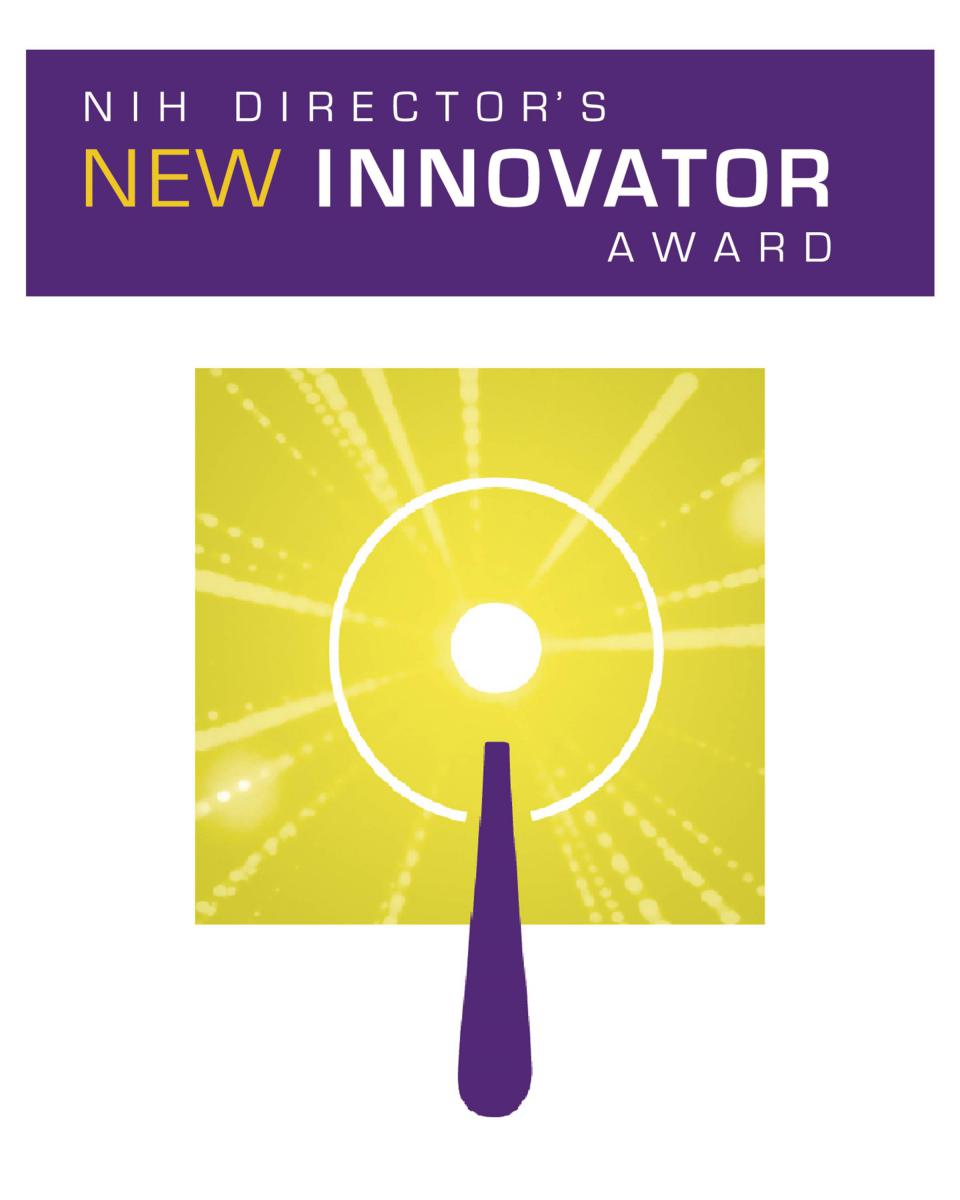 July 2021
Our lab welcomes four rising seniors from Farmington High for their two-week internship through MBB's Cutting Edge program. Led by their fearless leader, Brandon Byrd, the team learned fundamental microbiology and microbial genetic techniques while finding out what's on their hands and phones!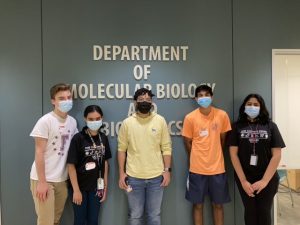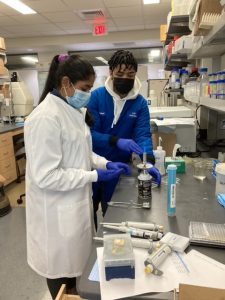 June 2021
A few of us gave talks this month: Angie delivered a talk on her rotation work with Dr. Peter Setlow at the New York Bacillus Interest Group (NYBIG) meeting; Wendy delivered a plenary talk in the Cytometry in Antimicrobial Resistance session at the International Society for Advancement of Cytometry meeting; and Brandon presented his work on Delafloxacin persisters at the Boston Bacterial Meeting (BBM).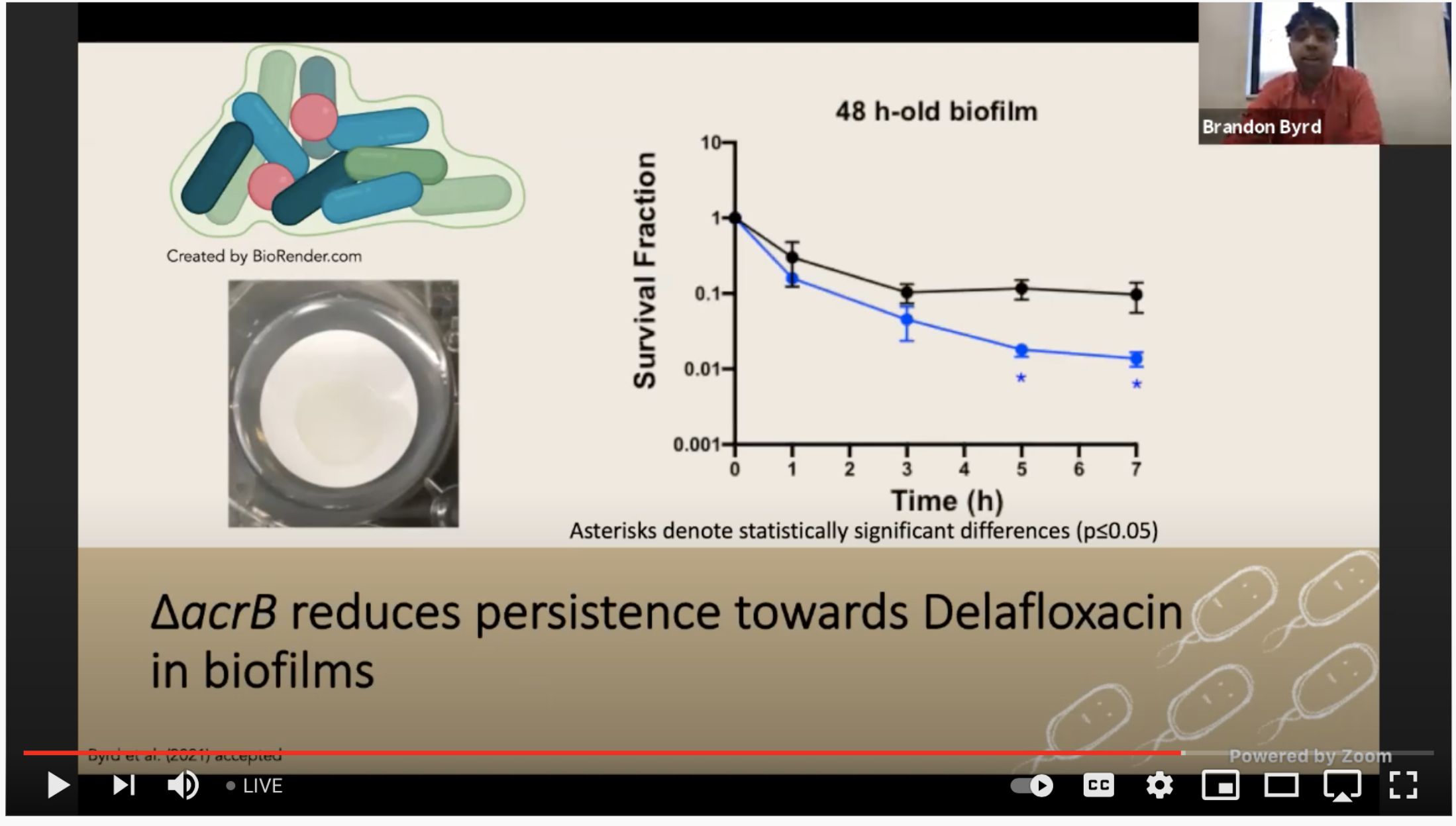 June 2021
Dental students Mishil Nana and Ryan Higgins join us for their summer projects. Welcome Mishil and Ryan!
May 2021
UConn undergrad Stephanie Schofield joins our lab as a Health Research Program researcher (https://ugradresearch.uconn.edu/hrp/). Welcome Steph!
May 2021
Travis LaGree and Angie DeMarco officially join our lab for their Ph.D. studies!
May 2021
After two years in our lab, undergrad Hanna Englander successfully completes her honours thesis and graduates from UConn. Congrats Hanna! We wish you the best of luck as you prepare for your postbac adventures at the NIH later this summer.
April 2021
Undergrad Hanna Englander presents an Early Career Lightning Talk on her thesis project at this year's American Society for Microbiology (ASM) DC Branch Spring Meeting!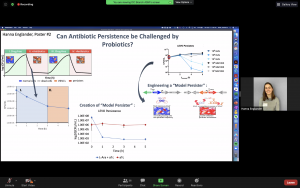 January 2021
Members of the Mok Lab participated in the CT Science Center's Virtual STEM Career Showcase for middle and high school students in the area. Thanks to the grad students from UConn Health's Young Explorers in Science (YES!) program for coordinating this event. Check out this video that students in our lab has put together. Many thanks to all of our lab's participants, especially our directors/ producers Trish and Brandon.
January 2021
Angela ("Angie") DeMarco starts her Ph.D. rotation in our lab, and DMD-Ph.D. student Patricia ("Trish") Hare officially starts her doctoral studies with us. Welcome Angie and Trish!
2020
November 2020
Wendy gives a talk at the NIH Lambda Lunch and in UConn's Department of Molecular and Cell Biology seminar series.
September 2020
Postdoc Maria Rocha receives a third place prize at the UConn Health/Jax Postdoc Research Day Speak4Science event! Congrats Maria!
September 2020
Travis LaGree joins our lab as a Ph.D. program rotation student. Welcome Travis!
August 2020
Isabella Gregor joins our lab as a research student. Welcome Isabella!
July 2020
The Mok Lab receives a Child Health Research Grant from the Charles H. Hood Foundation!
June 2020
DMD-Ph.D. student Patricia Hare joins our lab for her rotation. Welcome Trish!
April 2020
Undergraduate researcher Hanna Englander receives a UConn Undergraduate Summer Research Fund (SURF) Award for her summer project. Check out her interview on UConn Today. Congratulations Hanna!
February 2020
UConn Microbiome Research Seed Grants funds our collaborative project with the Wright Lab @ UConn's School of Pharmacy!
January 2020
The Mok Lab goes to the Pioneer Valley!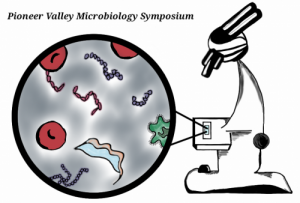 Our lab participated in the annual Pioneer Valley Microbiology Symposium. Maria, Brandon, Blesing, and Hanna presented their posters at the event, and Wendy gave a talk. We were delighted to meet fellow microbiology researchers in the area and learn about all of the exciting research going on in the region. Thanks to the students at UMass Amherst for organizing this incredible meeting!

2019
November 2019
Brandon officially joins our lab!
November 2019
Wendy gives a talk titled "Deciphering the survival strategies of bacterial persisters" in UConn's Department of Pathobiology and Veterinary Science's seminar series.
August 2019
Brandon Byrd joins our lab as a rotation student. Welcome Brandon!
June 2019
Alyssa Matz joins our lab as a summer rotation student. Welcome Alyssa!
May 2019
Blesing Zenick (a recent UConn graduate) and Hanna Englander (a UConn rising junior) join the lab. Welcome Blesing and Hanna!
April 2019
Dr. Maria Rocha Granados joins the lab. Welcome Maria!
January 2019
The Mok Lab is officially in operation. New members are welcome.