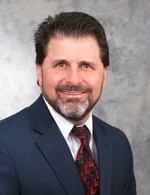 Thomas P. Agresta, M.D., M.B.I.
Professor, Family Medicine
Dr. Thomas Agresta leads the Health Interoperability, Innovation and Learning group out of UConn Health with funding from Connecticut's Office of Health Strategy. Dr. Agresta and his group are tasked to provide support as the state works on establishing the Health Information Alliance, Inc. (Connie). Currently, he actively provides support to the Medication Reconciliation and Polypharmacy Committee (MRPC), and provides guidance on use cases related to eCQMs (electronic Clinical Quality Measures) and precision medicine.
Research Interests: Health informatics including the optimal use and adoption of electronic health records (EHRs), primary care use of health information tools, clinical decision support, use of smartphones and handheld computers in education and patient care, and patient-centered use of technology.
860-679-3198
agresta@uchc.edu
195 Farmington Avenue, Suite 3080
Faculty Profile
Staff
Rachel Rusnak, MPA
Program Manager
Rachel is the HIE/HIT program manager with a background in health and human services, public policy implementation and analysis. She has directed teamwork on multiple health policy, transformation, and IT projects, with a focus on quality improvement, analysis, usability of data and systems interoperability. Prior to joining UConn, Rachel worked at the Connecticut Department of Social Services, where her work focused on Medicaid data organization and sharing, claims and payment systems policy and project management. She received a bachelor's degree in political science and philosophy at Sacred Heart University, and a master's degree in public administration at the University of New Haven. Rachel loves spending time at the beach, no matter the season, baking, and building elaborate train tracks with her son.
Rebecca Burke, MS
Clinical Research Associate
Rebecca has worked for UConn Health for over 19 years and joined our team in March 2020. Her roles within the team include webinar, education and outreach planning along with research design and development. Prior to joining the team, she has worked in or collaborated with the Departments of Psychiatry, Public Health Sciences, Occupational & Environmental Medicine and Dental Medicine. Rebecca has nearly 25 years of research and program coordination experience including study design, statistical analysis, grant writing and program development. In her spare time, Rebecca co-produces a weekly podcast and enjoys running and being outdoors with her family.
Kelly Sanchez, MPH
Project Manager for CHCAC Contract
Kelly is serving as the project manager for a collaboration with the Community Health Center Association of Connecticut on telehealth analysis. Before joining the UConn Health team, Kelly began her state service with the State of Connecticut Office of Health Strategy. She earned a bachelor's degree in psychology and Latin American Studies from UConn, and a master's degree in public health from Brown University. When she's not working, Kelly can be found spending time with her family and playing fetch with her puppy.
Ryan Tran, MHS
Clinical Research Assistant
A Connecticut native, Ryan has been a part of this group since August 2019. Before taking this position he was unfamiliar with Health IT, but hoped to bring his experience from three years of AmeriCorps service, as well as his two years spent as a monitor technician, to do his part in improving healthcare in the State of Connecticut. In his spare time, Ryan enjoys spending time with family and baking.