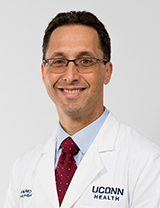 Richard Kamin, M.D.
Dr. Kamin is an Assistant Professor of Emergency Medicine and the EMS Program Director for UConn Health. Rich also serves as the Medical Director for the Connecticut Office of Emergency Medical Services. He is actively involved in teaching medical students, emergency medicine residents, pre-hospital providers and other emergency physicians. Rich is certified by the American Board of Emergency Medicine and is a Fellow of the American College of Emergency Physicians. He is a member of the National Association of State EMS officials, the National Association of EMS Physicians, the National Tactical Officers Association, an active member of the UConn Health Tactical Rescue Team, and the CT-1 Disaster Medical Assistance Team. He can be reached at rkamin@uchc.edu.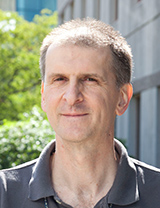 Peter Canning, Paramedic, R.N.
Peter Canning, Paramedic, R.N., is the EMS Coordinator. He has been a full-time paramedic in the North Central Region since 1995. He is a member of the North Central Connecticut EMS Medical Advisory and Educational Standards Committee as well as serving on the Regional Board of Directors. He can be reached at canning@uchc.edu.