The Community Based Education (CBE) program affords students the opportunity to acquire a broader view of their role in the profession of medicine. The CBE curriculum partners with community organizations throughout the state to provide educational activities in a community learning environment. Students, faculty, and community members are actively engaged in learning about and responding to relevant community needs. The CBE concept is to provide students with opportunities to interact with and learn from people from a wide range of social, cultural, and ethnic backgrounds in their own communities.
Goals of the CBE program are to help medical students learn about the relationships between:
Patients' physical and social environment and their health and well-being
Community resources and problems and population health
The use of epidemiology and other scientific approaches to assess health problems in a community
The use of health promotion techniques and interventions to address community health problems
Examples of CBE activities include: home health visits, observing counseling sessions, learning about children and family services, hospice care visits, providing health education instruction in local schools, and development of community health projects.
Sample Community Partners
American School for the Deaf
Catholic Charities Migration & Refugee Services
Community Renewal Team, Inc. (CRT)
Department of Children and Families
Family Life Education
Hartford Dispensary
Hartford Gay & Lesbian Health Collective (HGLHC)
Hispanic Health Council
Hartford Health Department
Hartford Health Education (HHE)
Human Resources Agency (HRA) of New Britain Head Start
Maternal & Infant Outreach Program (MIOP)
MAXIM Healthcare
VNA Healthcare
West Hartford-Bloomfield District
YWCA Hartford Region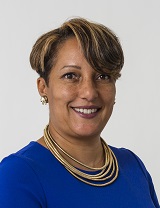 Stacey Brown, Ph.D.
Director, Community Based Education Program
Phone: 860-679-2927
Email: stbrown@uchc.edu
Did You Know?
UConn medical student graduates average 80 hours of volunteer work in our communities.