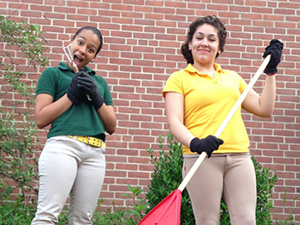 This website is designed to provide a snapshot of what is occurring right now to prevent teen pregnancy in Connecticut using current and practical information. Prevention Models describe two distinct approaches to preventing teen pregnancy that have been embraced by the Department of Social Services (DSS). Both models are science-based approaches with research behind them indicating that young people participating in these programs are less likely to become teen parents compared to their peers who don't have the benefit of these types of programs. DSS uses the Carrera model and the TOP model in the neediest communities in Connecticut. Right now three Carrera programs  and 13 TOP programs are in operation.
We provide data that details where in Connecticut adolescent childbearing is at its worst and contrasts the neediest communities with the state overall. And the Hot Topics corner on our homepage closely follows developments in the news that may have an effect on teen pregnancy and adolescent childbearing. The FAQs section answers a number of frequently asked questions about teen pregnancy and adolescent childbearing in Connecticut.
If you have comments or questions about teen pregnancy in Connecticut, contact us at 860-679-7970 or email richter@uchc.edu.