Peer Support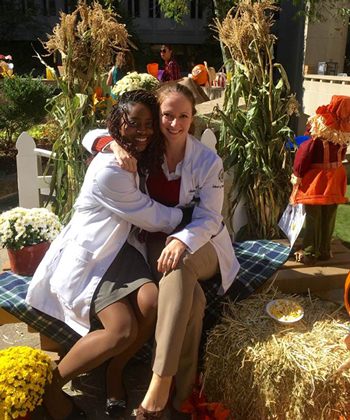 Peer Support aims to provide the student body with another outlet of support, from students who have been trained in basic counseling techniques and confidentiality. With students from all four years making up the entire organization, our hope is to make it less intimidating for our peers to reach out for help. Peer Support members are available to talk about various aspects of a medical or dental student's life—from the stresses of school and study to concerns about life outside of school. If needed, we can also direct students to further counseling/ support with a trained professional in the Student Behavioral Health Service or a faculty member of the Wellness Committee.
In addition to basic counseling, Peer Support also helps boost student morale- particularly with the snack cart that circulates around the school before first and second year exams.
Peer Support members have provided their photos and brief bios, which you can find here. Students are encouraged to reach out to any of these members to set up a time to speak on the phone or meet in person. If you have any questions or concerns regarding Peer Support, please email Samantha Goldburg or Angela Quental.