Individual Counseling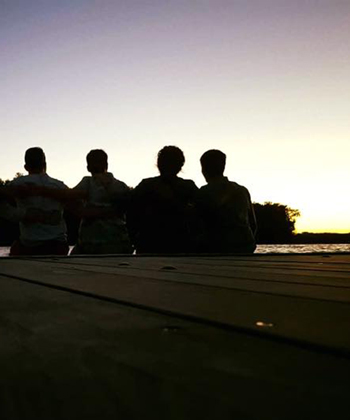 There are a range of options for students looking for individual counseling:
For those who wish to speak confidentially with a fellow student, Peer Support Network provides student members who are trained in basic counseling techniques. Peer Support members are assigned to medical families, and reach out periodically to offer their time and a listening ear. If you are not a part of a medical family, you will receive an email with a list of Peer Support members who are available to contact. If you are unsure who your Peer Support member is, or have any other questions about the program, please email either Jelena MacLeod or Kathy Tian.
For those who want to seek professional guidance, counseling and medication management are provided by our school counselor, Debra Johnson, A.P.R.N. More resources and contact information can be found on the Student Mental Health Service Website.
For those hoping to seek professional guidance outside of UConn Health, below is a list of providers nearby:
Lisabeth Johnston, APRN
361 Park Road
West Hartford
860-523-1101
Amy Nulsen, APRN
128 Garden St.
Farmington
860-678-8083
Dave Francis, MS, LADC, LPC, CEAP
39 New London Turnpike
Glastonbury
860-633-2084
Christ Penta, PsyD
41 Mechanic St.
Windsor
860-722-3198
Richard Lauerman, PhD
1031 Farmington Avenue
Farmington
860-677-2550
Blerim Rexhaj, PhD
10 N. Main St Suite 315
West Hartford
860-608-8081