Physical Activity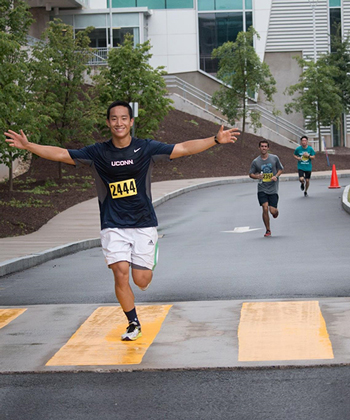 Exercise 30 minutes a day, 5 days a week! That's what we tell our patients right? Well, we should be doing the same thing. Staying active will not only help your physical wellness but also your mental wellness. Exercise has been shown to reduce stress, increase energy level, and give you a killer beach body.
Local Resources
On Campus
Wellness Center is open 24x7 with ID-card access. The center offers free weights, resistance and aerobic machines. Spin, yoga and other group classes are offered as well. Membership to the wellness center is FREE for students and is available to the entire health center community.
Off Campus
Subsidized gym membership. Students are eligible for partially-subsidized membership in Big Sky. You can sign up in the Student Affairs Office, and receive a one-year membership by paying a fee that is determined by the subsidy provided by your school: $180 for medical students, $239.40 for dental or graduate students.
Some students prefer to use other health clubs; just ask around for recommendations.
A great way to stay active and spend some time outdoors can be running or walking at the West Hartford Reservoir.
Join the Fleet Feet Running Club (FREE) in West Hartford and run and stay active with friends.