Nutrition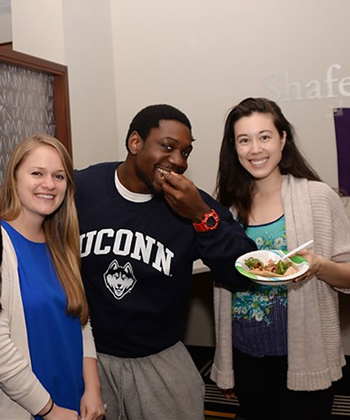 Eat healthy! The advice we so often give our patients can be hard for us to follow. On this site you can find links to help you eat healthy and give your patients great nutrition advice. And if you're worried that you can't afford to or don't have time to eat healthy, we've got you covered! These sites are made for people just like us.
Resources
Apps
Working to maintain a healthy diet and choosing healthier foods is available at your fingers tips. Here are some great apps for helping to manage your health and even trying new foods.
MyFitnessPal – Use my fitness pal to reach your goals and help keep track of your food intake and ensure you have a balanced diet.
Fooducate – This app will grade your food and help provide healthy alternatives to snacks and meals.
FatSecret – Provides a food diary to help you keep track of your daily intake.
YAZIO – This app includes making meal plans, tracking your calories, your daily step total. If you upgrade from the free version you can get access to more healthy recipes, track body fat, blood pressure and blood sugar.