Evidence-based Wellness: Integrative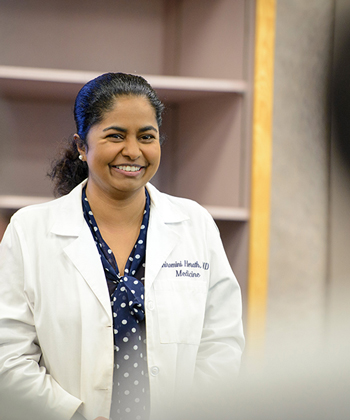 There have been many studies done that highlight the efficacy of different integrative medicine modalities in clinical trials.
Physical exercise may be a helpful way to reduce mental health disorders in the context of inpatient psychiatry by targeting anxiety, depression, anger, psychomotor agitation, and muscle tension and addressing stressors and triggers and to develop a more balanced and integrated sense of self. - Tomasi D, et al. Positive Patient Response to a Structured Exercise Program Delivered in Inpatient Psychiatry. Global Advances in Health Medicine. 8:1-10, 2019.
The evidence within this review supports the use of yoga therapy to improve physical and psychosocial quality of life for breast cancer patients undergoing radiation therapy. -Galliford M, et al. Salute to the sun: a new dawn in yoga therapy for breast cancer. Journal of Medical Radiation Sciences. 64:232-238, 2017.
Acupuncture is effective for the treatment of chronic pain and is therefore a reasonable referral option. Significant differences between true and sham acupuncture indicate that acupuncture is more than a placebo. - Vickers AJ, et al. Acupuncture for Chronic Pain. Archives of Internal Medicine. 172(19):1444-1453, 2012.
Mindfulness meditation training, a relatively inexpensive and low-stigma treatment approach, may be a helpful strategy to decrease biological stress reactivity and improve resilience to stressors in patients with generalized anxiety disorder. - Hoge EA, et al. The effect of mindfulness meditation training on biological acute stress responses in generalized anxiety disorder. Psychiatry Research. 262: 328-332, 2018.
Among persons at high cardiovascular risk, a Mediterranean diet supplemented with extra-virgin olive oil or nuts reduced the incidence of major cardiovascular events. - Estruch R, et al. Primary Prevention of Cardiovascular Disease with a Mediterranean Diet. New England Journal of Medicine. 368: 1279-1290.