Financial Fitness – Debt Management
Enhance your financial literacy skills and knowledge by learning more about practical financial topics; budgeting, money management, credit, debt management, scholarships/grants, loan repayment/forgiveness, and more!
The Student Services Center has partnered with  CashCourse.org, a free, non-commercial website aimed at helping you improve your financial skills.
Paying for Residency
For those students looking to plan residency trips and interviews, the AAMC has created a web page that outlines the details concerning costs for ERAS applications, the National Resident Matching Program, and links for additional information.  They have also produced an extensive video in response to comments and questions from medical students regarding the process of applying and paying for residency.  You can view that video and review the posted information here.
Upcoming Events
Webex Teleconference Only
Student Loan Repayment
If you are a 4th year student this is the workshop for you!  We will be offering two sessions to introduce all the student loan repayment plans, discuss the pros and cons of PSLF, and answer your questions about paying down your debt.
A web page with student loan repayment information, including guides, videos, links for loan servicers and presentation slides can be found here.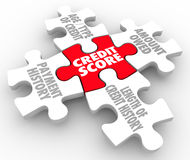 January 29thth, 2020
Credit Matters
Your credit score matters but what determines my score?  How can I work to better it?  Should I have more than one credit card?  If you have questions like these or anything related to your credit please join us for Credit Matters on January 29th.  Todd Murphy from Prime Financial Services will be on hand in the Massey Auditorium at 6PM to help you better understand and manage your credit.