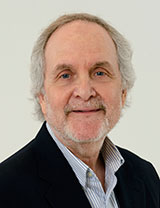 Howard Tennen, Ph.D.
Board of Trustees Distinguished Professor, Vice Chair
tennen@uchc.edu
Stress, coping & adaptation to chronic illness
Dr. Tennen is the Vice-Chair of the Department of Public Health Sciences and he serves on the Department's graduate program admissions committee. In the School of Medicine, he serves as Associate Scientific Director of the UConn Alcohol Research Center, Associate Director of the UConn Masters in Clinical and Translational Research Program, and Chair of the School of Medicine's Senior Appointments and Promotions Committee.
Weiss, N. H., Risi, M. M., Sullivan, T. P., Armeli, S., & Tennen, H. (2019). Posttraumatic stress disorder attenuates bidirectional associations between negative affect and avoidant coping: A daily diary study. Journal of Affective Disorders, 259, 73-81.
---
Jayawickreme, E., Infurna, F.J., Alajak, K., Blackie, L.E.R., Chopik, W.J., Chung, J.M., Dorfman, A., Fleeson, W., Forgeard, M.J.C., Frazier, P., Furr, M., Grossmann, I., Heller, A., Laceulle, O.M., Lucas, R.E., Luhmann, M., Luong, G., Meijer, L., McLean, K.C., Park, C.L., Roepke, A.M., Sawaf, Z., Tennen, H., White, R.M.B., & Zonneveld, R. (2021). Post-traumatic growth as positive personality change: Challenges, opportunities and recommendations. Journal of Personality, 89 (1), 145-165.
---
Armeli, S., Litt, M.D., & Tennen, H. (2021). A daily level analysis of drinking to cope motivation and interpersonal stress. Addictive Behaviors, 122:107030.