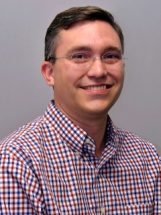 Brian Reichow, Ph.D.
Associate Professor
breichow@uchc.edu
Child and Family Studies
Dr. Reichow's current research interests include the translation of research to practice, the use of systematic review methods and meta-analytic methods to identify evidence-based practices, and applied research involving young children with or at risk of developing disabilities and their families. He has been a technical advisor for the World Health Organization for over a decade assisting WHO with the development of practice guidelines and training materials to increase the identification, management, and treatment of children with developmental disabilities in lower- and middle-income countries. This work recently led to the release of the World Health Organization Caregiver Skills Training for Families of Children with Developmental Delays or Disabilities (https://openwho.org/courses/caregiver-skills-training), an open-source program that is available freely through WHO. Dr. Reichow is currently Co-Editor in Chief of the Journal of Early Intervention, the leading journal in the field of early childhood special education and early intervention and is Co-Editor of the Disability Coordinating Group of the Campbell Collaboration and Campbell Systematic Reviews. He is also an associate editor for Topics in Early Childhood Special Education and Journal of Autism and Developmental Disorders and serves on numerous other editorial boards. Widely published, Dr. Reichow has authored over 75 scholarly articles and chapters.
Luo, L., Reichow, B., Snyder, P., Harrington, J., & Polignano, J. (in press). Systematic review and meta-analysis of classroom-wide social-emotional competence interventions for preschool children. Topics in Early Childhood Special Education. https://doi.org/10.1177/0271121420935579
Prykanowski, D. A., Conroy, M. A., & Reichow, B. (2021). Trial-based functional analysis in homes of children with or at risk for autism spectrum disorder. Journal of Positive Behavioral Interventions, 23(4), 257-271. https://doi.org/10.1177/1098300721994204
Cook, B. G., Johnson, A. H., Maggin, D. M., Therrien, W. J., Barton, E. E., Lloyd, J. W., Reichow, B., Talbott, E., & Travers, J. C. (in press). Open science and single-case design research. Remedial and Special Education. https://doi.org/10.1177/0741932521996452