Welcome to the UConn School of Medicine Department of Psychiatry!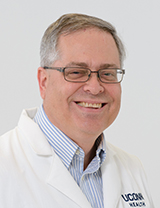 This is an exciting time for psychiatry, particularly at UConn. Our field is poised to improve care for patients by using evidenced-based biological and psychological treatments that relieve symptoms and improve functioning and quality of life. At UConn, our goal is to provide high-quality, state-of-the-art care in both the public and private sectors and to train and develop clinicians and clinician scientists who are clinically adept and culturally sensitive in a variety of settings. We are committed to serving as a resource to community, state, and federal systems, and to helping those most in need. Further, we strive to integrate the Department of Psychiatry with primary and specialty care. Our approach is multi-disciplinary and focuses on both the individual patient and the family context.
Our faculty are engaged in cutting edge clinical and basic research that will inform clinical care and the neuroscience and genetics of mental and substance use disorders. UConn Psychiatry's educational and training programs for medical students, residents and fellows employ models of adult learning. A shared responsibility for learning helps us keep our focus on improving clinical skills and training the next generation of mental health researchers.
From its founding more than 40 years ago, the department continues to evolve as any dynamic academic department should. As the only university-based psychiatry department and training program in central Connecticut, we remain dedicated to the fundamental elements required of a contemporary academic department of psychiatry. With the newly implemented Bioscience Connecticut initiative, the next few years will bring improvements to our physical infrastructure, an expansion of our psychiatry faculty, and a new focus on personalized mental health care that will use modern, evidence-informed assessments and advances in genomic science.
While we anticipate with great excitement these new changes, we are also mindful of the need to maintain an excellent foundation for training, clinical service delivery, research, and community outreach that have been the hallmarks of our department.
As you navigate our website, we hope you will be intrigued by what you read. Whether you are looking for clinical care, seeking a training opportunity or wanting to become involved in research, we hope you will find helpful information on our web pages and will take the time to come visit us. Please, give us a call or write us. We look forward to your inquiries and to meeting you!
David C. Steffens, M.D., M.H.S.
Professor and Chair