This study is complete.
A Randomized, Double-blind, Placebo-controlled Study to Assess the Safety and Tolerability, and Efficacy of PBT2 in Patients with Early to Mid-Stage Huntington's Disease
What is the Reach2HD trial?
The Reach2HD Trial is a Phase II clinical research trial to determine in patients with clinical features of Huntington's Disease (HD) whether an investigational drug called PBT2 is safe and tolerable at a dose of 100 mg and 250 mg per day versus placebo and to determine whether or not there is an effect on cognitive (thinking) abilities. The study will also look at whether PBT2 will affect other HD symptoms including motor (movement) and overall functioning of people with HD when taken over a period of six months.
Who is running the Reach2HD trial?
The Reach2HD Trial is being conducted by Carolyn Drazinic, M.D., Ph.D., medical director of the UConn Health Huntington's Disease Program along with the Huntington Study Group (HSG). Approximately 20 HSG research sites across the United States and Australia will enroll about 100 individuals. The study is sponsored by Prana Biotechnology Limited (Prana).
What is PBT2?
Research has shown that certain normally occurring metals in the brain play a significant role in diseases such as Alzheimer's disease and, more recently, HD. Researchers at Prana Biotechnology Limited (the study sponsor) are identifying drugs designed to interrupt interactions between these metals and target proteins in the brain, to prevent deterioration of brain cells. One of the chemical compounds, called PBT2, has shown in animal models and in a small group of patients with Alzheimer's disease, that it may improve cognition (thinking abilities). There is some indication in animal models of HD  that the drug may improve motor function and control, increase life span and reduce the amount of brain cell degeneration. Based on these results, Prana is investigating whether the drug will have similar effects with HD patients.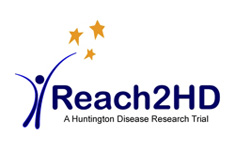 For more information, visit www.ClinicalTrials.gov (NCT01590888) or call Bonnie L. Hennig, M.S.W., LCSW, QCSW, DCSW, at 860-679-4441.