The UConn Health Police Department is a well-equipped and highly trained agency which operates 24 hours a day, 365 days a year. The department derives its authority from Section 10a-142 of the Connecticut General Statues. The officers in the department have the same legal authority granted to police officers across the state pertaining to investigations, arrest, search and seizure, etc.  Our officers may conduct follow-up investigations throughout the state on crimes committed within the UConn Health facilities and may take action for observed  serious crimes anywhere in Connecticut.
The police department is led by the Chief of Police who sets the vision and direction for the department. The day-to-day operations of field operations are coordinated by a lieutenant. The command structure is supported by an administrative staff. An experienced investigator conducts all background investigations for new employees, contractors, vendors and students in accordance with federal government mandates. Background checks for vendors and contractors have a fee of $75, payable by cash or check paid to UConn Health.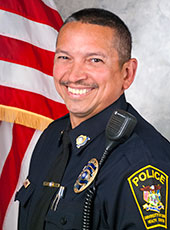 The patrol force consists of Police Officers who are sworn and certified by the State of Connecticut Police Officer Standards and Training Council (POST).  Our training and certification status is conducted and maintained through the Council.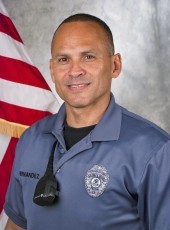 Building and Grounds (B&G) Officers work with our police officers. The B&G Officers perform a variety of functions ranging from parking enforcement, maintaining building security, providing direction to patients and visitors, and assisting medical staff with safety issues.
The Police Department is also responsible for the operations of the dispatch center in which well trained and certified dispatchers dispatch both police and fire personnel to calls for service, answer calls for police and fire service, and monitor a myriad of surveillance camera images.
A business system analyst is assigned to the police department. The analyst is responsible for operation of the security system throughout UConn Health, for generating and maintaining necessary computer programs for the department's administrative and criminal investigative reporting.
Locksmith services are also a part of the police department. Our locksmiths are responsible for assisting in the design of locking mechanisms for new construction projects and the maintenance of thousands of locks of various types throughout UConn Health facilities.