Message from the Division Chief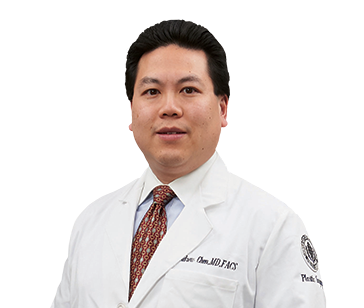 Welcome to the Division of Plastic Surgery at UConn Health. Our division is committed to providing world-class clinical care, advancing medical knowledge through leading edge research, and teaching the art and science of medicine to students and residents, with a goal of developing future leaders in the field of plastic and reconstructive surgery.
Our plastic surgeons provide care for patients with a wide range of problems in the aesthetic and reconstructive realms. We offer surgical treatments for issues arising from congenital deformity, cancer, and trauma, including hand surgery, breast reconstruction, oncologic and trauma reconstruction. We also perform a complete spectrum of cosmetic procedures for the face, breast, and body. We provide comprehensive care that is tailored to the individual patient's needs and desires.
As chief of the Division of Plastic Surgery at UConn Health, I welcome you to learn more about our faculty, clinical, educational and research programs. I hope that our website provides you with valuable information and helps you to become more knowledgeable.
Sincerely,
Andrew Chen, M.D.
Associate Professor of Surgery
Chief, Division of Plastic Surgery