At UConn Health, our team of orthopedic specialists focus on the cause, diagnosis, prevention, and treatment of injuries to your bones, joints, and their connective soft tissues (muscles, tendons, ligaments). We are proud to have the region's most experienced and skilled surgeons and offer the most current treatments to help you regain mobility.
Our specialties include:
Bone Tumors & Oncology
Joint Preservation & Replacement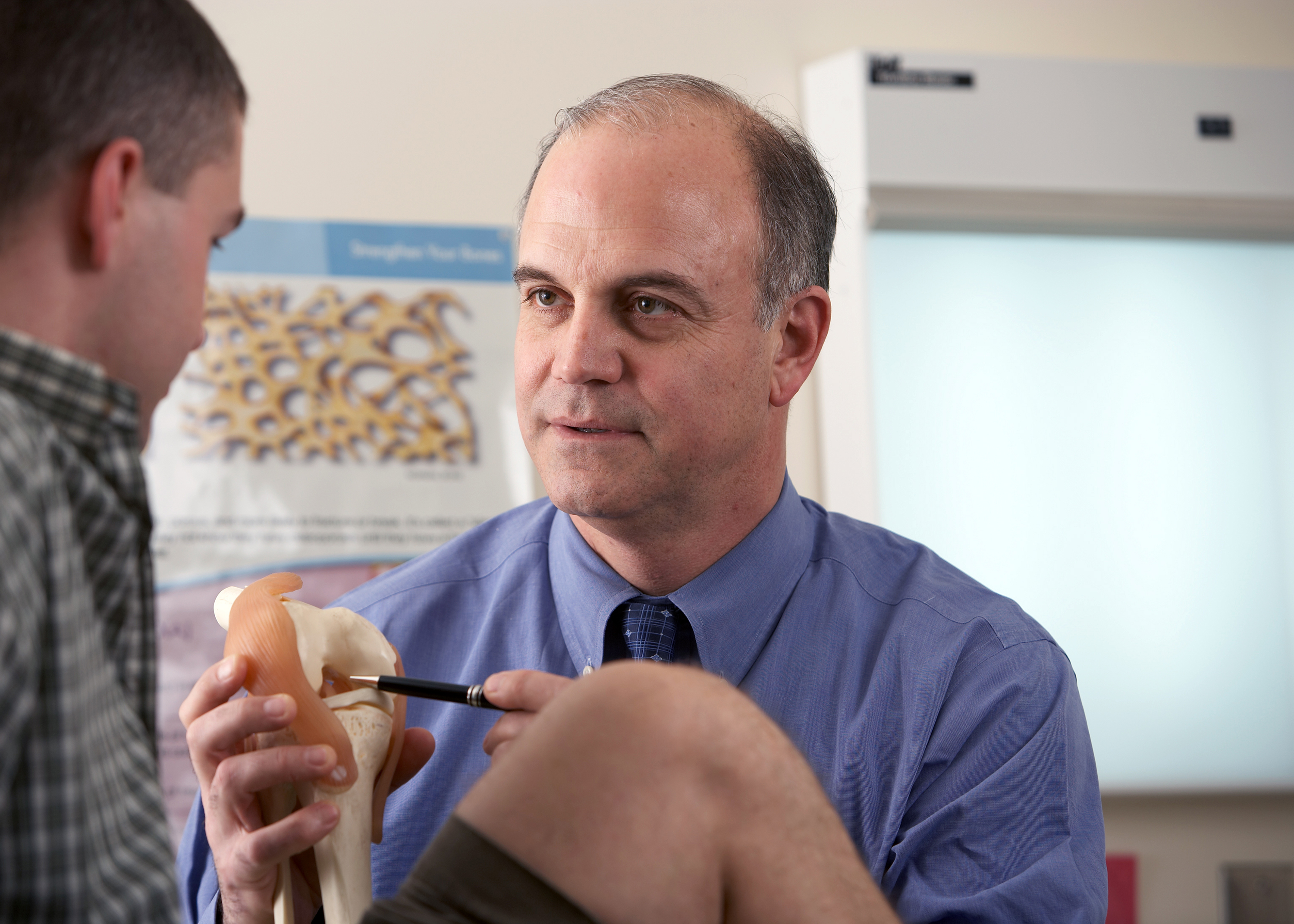 We are honored to be designated as a "Blue Distinction Center+ for Knee and Hip Replacement" and "Blue Distinction Center+ for Spine Surgery". This distinction recognizes health care facilities for their expertise in the safe, efficient, and cost-effective delivery of quality specialty care.
Blue Distinction Centers (BDC) met overall quality measures for patient safety and outcomes, developed with input from the medical community. A Local Blue Plan may require additional criteria for providers located in its own service area; for details, contact your Local Blue Plan. Blue Distinction Centers+ (BDC+) also met cost measures that address consumers' need for affordable healthcare. Each provider's cost of care is evaluated using data from its Local Blue Plan. Providers in CA, ID, NY, PA, and WA may lie in two Local Blue Plans' areas, resulting in two evaluations for cost of care; and their own Local Blue Plans decide whether one or both cost of care evaluation(s) must meet BDC+ national criteria. National criteria for BDC and BDC+ are displayed on www.bcbs.com. Individual outcomes may vary. For details on a provider's in-network status or your own policy's coverage, contact your Local Blue Plan and ask your provider before making an appointment. Neither Blue Cross and Blue Shield Association nor any Blue Plans are responsible for non-covered charges or other losses or damages resulting from Blue Distinction or other provider finder information or care received from Blue Distinction or other providers.