World-Class Neurosurgical Care for Disorders of the Brain
Neurologic disorders of the brain can have devastating effects on normal functioning and impair quality of life. From brain tumors, strokes, and aneurysms to epilepsy and other movement disorders, neurologic disorders affect millions of people in the US and are the leading cause of disability.
The Division of Neurosurgery at UConn Health can help those suffering from neurologic disorders. Our health care providers are world-renowned and specialize in the diagnosis and treatment of disorders of the brain. They are knowledgeable about the latest advancements and can offer you and your loved ones the newest treatments with the most cutting-edge technology. Our commitment to quality stroke care has been recognized by the American Heart Association/American Stroke Association with the Get With The Guidelines® Stroke Gold Plus and Target: Stroke Honor Roll Elite Award. Our world-class practitioners also offer second opinions for those already diagnosed, and they provide personalized, compassionate care to achieve the best outcomes for our patients.
Signs and Symptoms of a Neurological Disorder
Because disorders vary, the signs and symptoms can too. Some things to watch for include:
Blurred vision or double vision
Difficulty speaking
Dizziness
Headaches that become more severe over time
Hearing loss
Loss of balance
Loss of sensation to an extremity (arm or leg)
Nausea or vomiting
Seizures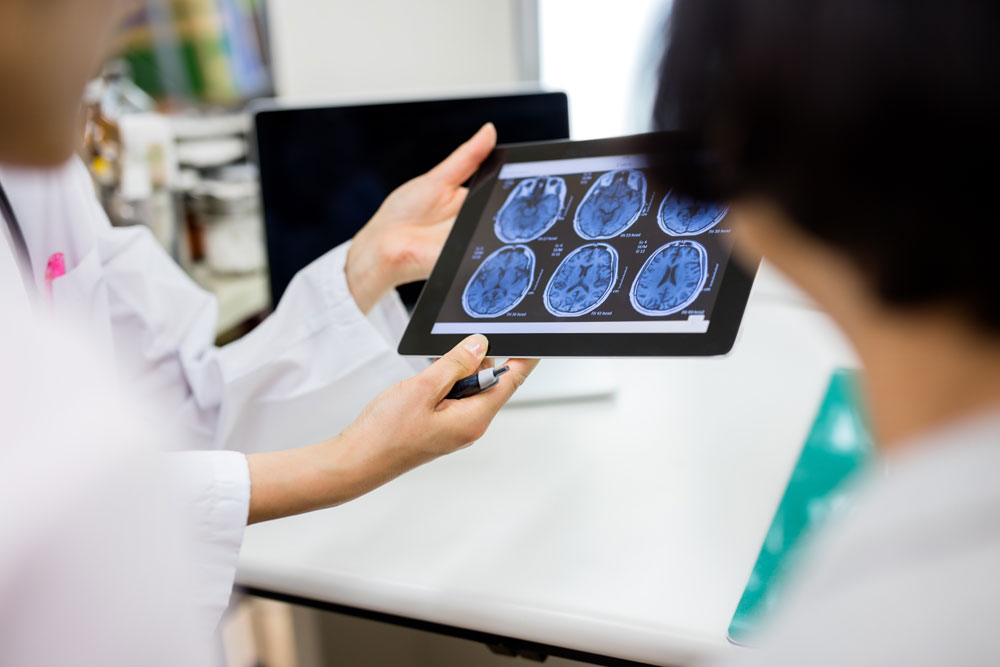 To find more information about UConn Health's Division of Neurosurgery please visit health.uconn.edu/neurosurgery/. To request an appointment please submit your information and we will contact you.
Three Convenient Locations
Just Minutes From the Highway
Outpatient Pavilion, 6th Floor East
135 Dowling Way
Farmington, CT 06030
65 Kane Street
West Hartford, CT 06119
1115 West Street
Southington, CT 06489