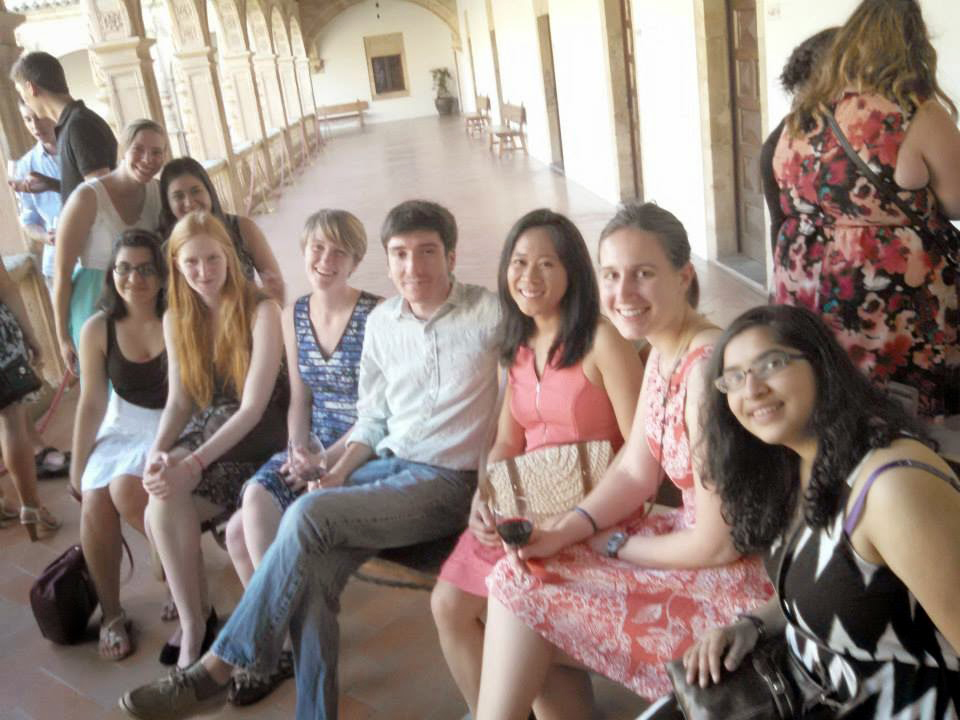 The Neuroscience Study Abroad Program in Salamanca, Spain, will introduce students to neuroscience at an international level. The University of Salamanca (USAL), founded in 1218, is famous for language and literature studies and now as a center of excellence in science. A college town that is both medieval and modern, Salamanca was founded by the Romans in the 4th century, and it teams with cafes, tapas bars, shops, nightlife and a rich mix of locals, students, and European tourists. Students will learn about Neuroscience and Spanish culture by emersion in a truly unique city.
This program is a joint effort by UConn and the Institute of Neuroscience of Castilla y Leon, USAL with regular participation from faculty at Johns Hopkins and other distinguished universities. We offer a graduate school course, Neurobiology of Hearing (taught in English), an area of expertise for UConn, USAL, and Hopkins faculty. We also offer several undergraduate level neuroscience courses (taught in English) that are suitable for majors or minors in Neurobiology or premedical science. Spanish language courses help the science students become familiar with Spain and Spanish culture.
The program is open to qualified undergraduate and graduate students from universities in the USA and the EU. For admission, students must be 3rd or 4th-year undergraduates (not counting courses taken in high school) or graduate students and have a minimum GPA of 3.0. Students also must meet the prerequisites for the neuroscience course in which they wish to enroll. The program will admit a maximum of 50 students. The application deadline is February 15. To apply, please go to the UConn Education Abroad website (See To Apply).
Science is increasingly a global endeavor that requires collaborations between researchers in different universities, countries, and continents. This program will broaden the scope of the science students by exposing them to a research environment in Spain. This program will also introduce the students to European scientists whose work on the auditory system will have an impact on research in the USA. This course will allow the students to begin the process of networking with scientists in other countries.