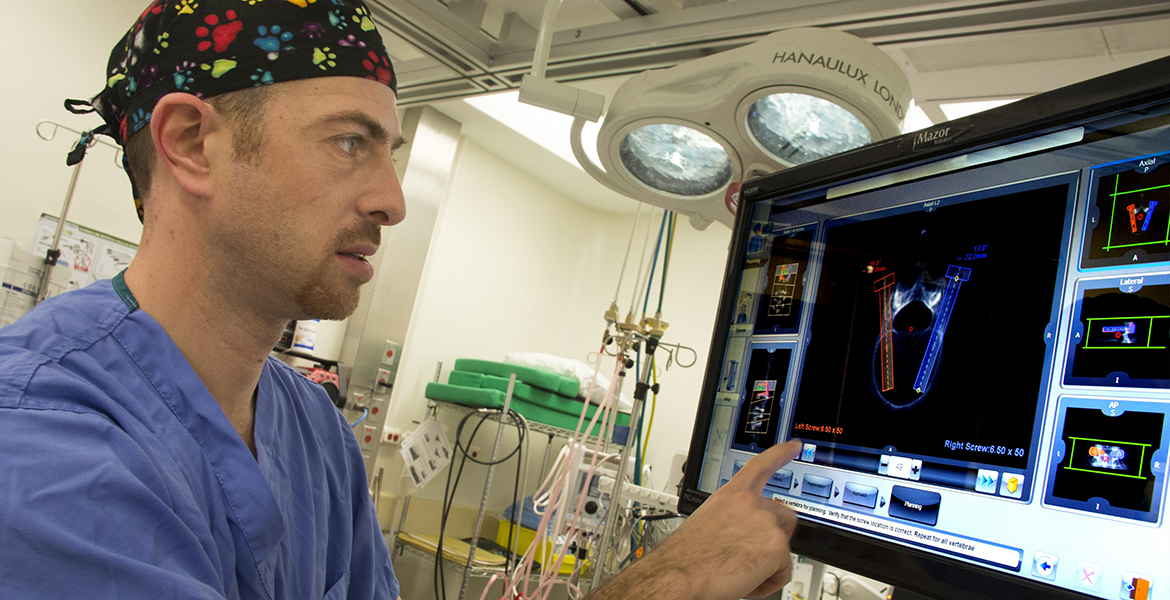 Back pain affects up to 85 percent of Americans. For patients undergoing spinal procedures, Dr. Isaac Moss stresses the importance of pinpoint precision during surgery. The margin for error in spine surgery is very small. Surgeons work within millimeters of important structures including nerves, major blood vessels, and the spinal cord.
UConn Health is the first in New England to offer robotic-guided spinal surgery; guiding the surgeon in the most precise placement of screws and hardware, to more safely stabilize the spine. This technology also allows UConn spinal surgeons to perform complex procedures using advanced minimally invasive techniques.
The spine supports your entire body, so when you have problems with your spine it can really affect all aspects of your function. Using robotic guidance is currently the most accurate way of placing screws into peoples spines. This improves safety for our patients and gets them back to living their normal life.
Spotlight
---