The UConn Musculoskeletal Institute offers a full range of services for patients suffering from both chronic and acute neck and back pain through our Comprehensive Spine Center. Here, experts provide today's best non-surgical and surgical approaches to alleviate pain and restore function and mobility.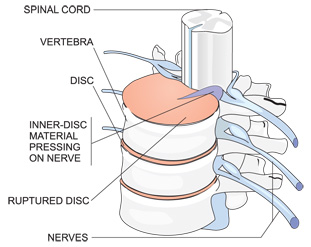 Conditions and Treatments
Our team includes experts in physiatry – non-surgical approaches to care – as well as highly trained spine surgeons, neurosurgeons and more. Together, our goal is to identify and address the cause of a patient's back, spine and leg pain. We usually begin with a non-operative approach using life style modification, oral medications, physical therapy and, when indicated, spine intervention procedures.
Spine surgery is considered with the input of our patients only after non-surgical methods have been tried. Our spine surgeons offer today's most advanced minimally-invasive surgical procedures. We strongly believe that surgery should address the anatomical problem completely while performing the least invasive surgery possible.
For your convenience, all services are available under one roof, in the UConn Musculoskeletal Institute's modern building on the UConn Health Center's Farmington campus. Here, we offer imaging, physical therapy including the region's only warm-water SwimEx therapeutic pool, as well as an outpatient surgical center where all of the injection procedures, and many of the surgical cases, are performed. In addition, some of our experts see patients in Southington.