Welcome
I'm a postdoctoral fellow at the Center for Quantitative Medicine at UConn Health.
My research is focused on creating data-validated models of biological processes ranging from the molecular to the tissue scale.
My Ph.D. research was concentrated on developing partial and ordinary systems of differential equations to model the dynamic interaction between a tumor and its microenvironment. I still actively collaborate in this field.
For a lot more information, head over to the Research and Bio tabs.
For a little more information, see below.
Research at CQM
(1) Development of logical and continuous models of
Combination cancer immunotherapy (in collaboration with the Vella and Adler groups in the Department of Immunology at UConn Health).
Iron-oncogene interactions in ovarian cancer (in collaboration with the Torti group in the Department of Molecular Biology and Biophysics at UConn Health).
(2) Development and utilization of dimension reduction, statistical learning, and topological methods for analysis of 'big data' in biology stemming from high-throughput technologies.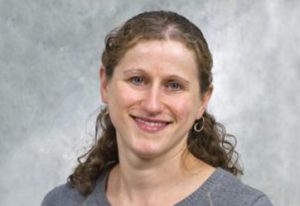 Contact Information
Phone:
860-679-7575
E-mail:
konstorum@uchc.edu
Address:
263 Farmington Avenue
Farmington, CT 06030