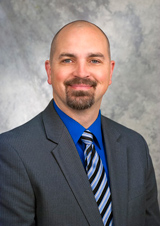 Enterprise Systems develops, implements, supports and maintains the enterprise business software solutions that are used throughout UConn Health. Our key products and services include:
Building and enhancing core Clinical, Research and Administration system solutions to satisfy business automation and information access needs. This includes transaction and workflow applications, as well as reports, data interfaces, data marts and business intelligence repositories.
Negotiating and managing vendor contracted software support and service delivery agreements for both internally hosted as well as vendor hosted business applications.
Assisting our business customers by responding to their day to day requests for technical information, exploration of solution options, and application problem resolution needs.
We also participate in Strategic Project Management Office led project teams and work collaboratively with IT Enterprise Operations on an ongoing basis to ensure customer project and IT service agreements are met.
We do our best to ensure our customers have the guidance, information, and software solutions they need to succeed at their jobs, make informed IT decisions, and achieve their business goals.
The organization is divided into four units. See more information below about service offerings and support contacts.
Application Development, SharePoint and Web Services. Responsible for internally developed applications, SharePoint, and website hosting.
Vendor Business Administrative Systems. Responsible for applications acquired from outside vendors that automate enterprise administrative operations.
Data and Software Quality Services. Provides database administration, quality assurance, as well as data warehousing and reporting services.
Michael Catrini
Assistant Vice President, Enterprise IT Systems
Phone: 860-679-8784
Email: catrini@uchc.edu