If your development needs extend beyond any of the offerings listed on our site, Organization and Staff Development (OSD) offers customized workshops, consulting, facilitation and coaching to increase individual, team, and organizational performance. Our proven, competency-based development services can be delivered to any work unit at any location.
OSD offers a range of services including:
Business Process Redesign
Working with a group to analyze the current way of doing a specific piece of work to determine whether there is a better way to design how the work gets done.
Business Communication
Helping develop communications or restructure existing communications combining business writing, visual and graphic design, and information structure for communication plans, PowerPoint presentations, print materials and logo development.
Career/Employee Development
Helping create and implement individual and/or team development planning to align employee training and development efforts with the mission, goals, and objectives of the agency.
Change Management
Working with departments, committees and other groups to help them plan and implement significant changes, such as work reorganization or moves and space changes.
Coaching
Helping managers and employees improve work-related behaviors, deliver higher-quality results, and fulfill their potential. This customized process addresses work challenges, prioritization, performance sustainability and contributions to organizational priorities.
Customer Service
Assisting departments in defining, re-defining or refining their customer service culture and/or vision.
Communication Skills
Helping teams and individuals who want to inform, persuade or inspire, using the power of precise language and skilled presentations.
Customized Training
Working with a group to develop or renew knowledge, skill or values relative to a group goal.
Group Problem Solving
Helping a group identify a key issue, gather information about it, and outline decisions or action plans needed to address the issue using traditional and visual thinking skills.
Meeting Design and Facilitation
Working with clients to help them plan an agenda, stay with the agenda, and discuss issues effectively.
Team Building
Helping a team to develop its ability to work more effectively together in order to improve productivity, establish goals and action steps, manage conflict, improve communication, clarify individual roles and strengths, strengthen collaboration, build consensus and improve efficiency.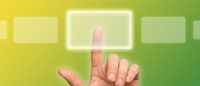 Contact
Contact Robin Perregaux, OSD Director, today for a personal consultation and to see how we can meet your needs.