The Office of International Programs is a resource for immigration, international tax and human resource related issues for the international population at UConn Health which currently has 400 international students and scholars representing more than 60 countries.
Control over the admission and stay of an international in the United States at UConn Health is vested in two government agencies:
U.S. Citizenship and Immigration Services (USCIS) is the government agency that oversees lawful immigration to the United States and is a function of the Department of Homeland Security. The Hartford USCIS field office is located at 450 Main Street, 1st Floor, Hartford, CT 06103-3060.
The State Department which issues the visas allowing students, researchers, and faculty to enter the U.S. (through U.S. Embassies overseas).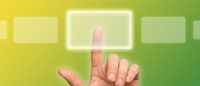 Contact
Ms. Jaishree Duggal
Human Resources Officer
860-679-4430
duggal@uchc.edu
U.S. Mail
Office of International Programs
Department of Human Resources
263 Farmington Avenue
Farmington, CT 06034-4035