Today the regulatory landscap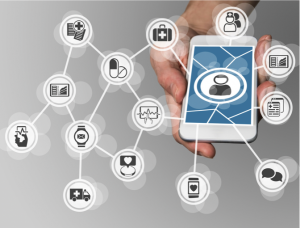 e in healthcare is changing in response to the unique circumstances of the COVID-19 public health crisis. In addition, UConn Health has had to quickly adapt how it provides patient care in order to protect both our staff and patients. One of these areas of changing regulations and adaption is providing care through virtual medicine formats such as e-visits and telehealth. So what is the difference between an e-visits and telehealth?
Q: What is an e-visit?
A: E- Visits are patient initiated communications with their provider through an online patient portal such as MyChart. E-Visits require evaluation, assessment and management of the patient.
Q: What is telehealth?
A: Telehealth consists of a real time communication between the provider and patient using an interactive audio and video telecommunications system which the provider initiates.
Other forms of virtual medicine include telephone or audio only communications, remote image evaluations and virtual check-ins.  All types of virtual encounters let the patient communicate with their provider without having to come into the office. Although these encounters are not done onsite, the same documentation principles remain. 
Guidance on reimbursement and/or payment for these services is changing rapidly. Staff at UConn Health are working hard to make sure that these changes are being addressed behind the scenes to ensure the least amount of disruption for our providers.  Providers who have documentation and coding questions can email codinghelp@uchc.edu for assistance.
---