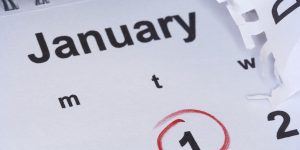 January 1 is not only the start of a new calendar year, it is also the date when several Medicare payment rule changes take effect. Two such rules are the Outpatient Prospective Payment System (OPPS) and the Medicare Physician Fee Schedule (MPFS).
Below is one highlight from each of these rules:
Medicare OPPS – Inpatient Only List
Historically, Medicare maintains a list of approximately 1,700 procedures that are not payable if billed as an outpatient procedure.  These procedures are often referred to as the Inpatient Only List. Under last year's OPPS rule, Medicare announced it would phase out the Inpatient Only List and allowed 298 procedures to be payable as outpatient procedures.
This year, Medicare reversed this decision and reinstated most of the 298 procedures removed, again designating them as Inpatient Only. As a result, operation workflows (orders, patient status indicators, documentation, etc.) will need to be revised to assure compliance.
Medicare MPFS – Split/Shared Visits
Split/shared evaluation and management (E/M) visits are visits provided in a facility setting by a physician and a non-physician practitioner of the same group.  Under the regulatory changes for 2022:
split/shared visits may be reported for new and established patients and are applicable to initial and subsequent visits
the visit may be billed under the physician's NPI if the physician (1) performed either the history, the exam, or medical decision-making, OR (2) provided more than half of the total time for the visit
split/shared visits must be billed with a HCPCs modifier (not specified yet) to indicate split/shared status