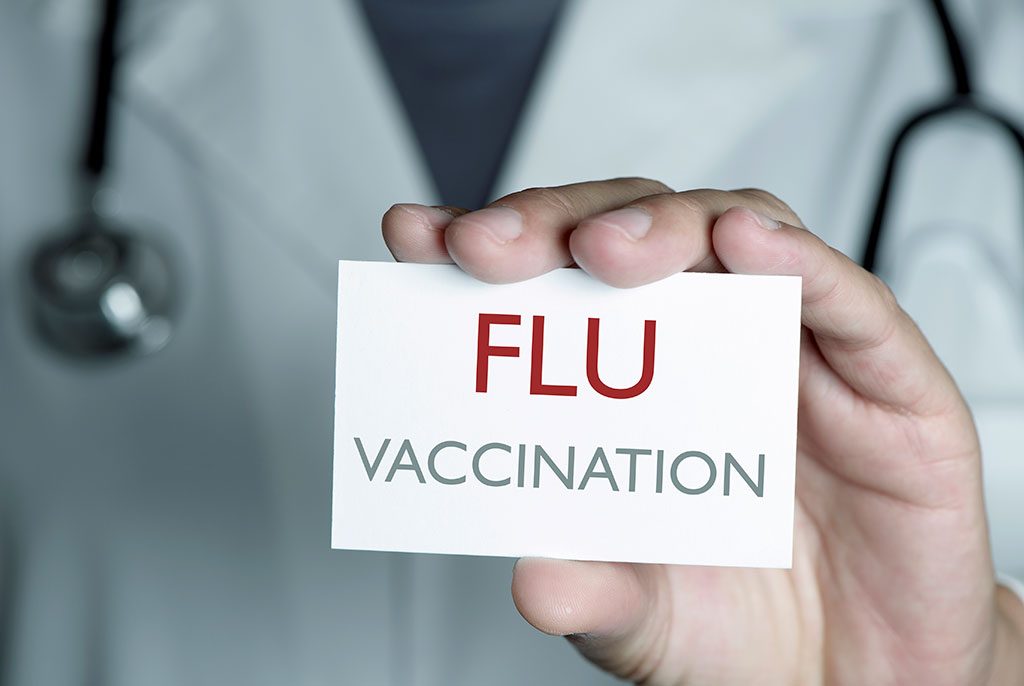 Ideally you would have gotten your flu shot by now, but it's not too late to roll up your sleeve and still benefit from the protection the vaccine offers.
While we are starting to see increases in flu cases in some parts of the state, it's too soon to make good predictions on the severity of the flu season or the effectiveness of the vaccine.
What we do know is, flu activity tends to increase significantly in the months to come, so getting the flu shot now – even though it takes about two weeks to build immunity – gives you a better chance of avoiding the flu this season.
The prevailing recommendation continues to be, everyone should take an age-appropriate version of the flu vaccine each year starting at 6 months old. For those 65 and older, a high-dose vaccine may be more effective in preventing flu infection.
Separate from vaccination, handwashing and avoiding close contact with those who are ill are the best ways to prevent the spread of flu (and other illnesses).
This week (Dec. 2 through Dec. 8) is both National Influenza Vaccination Week and National Handwashing Awareness Week.
New Med on the Market
For those who do come down with the flu, a new drug is available.
The Food and Drug Administration recently approved baloxavir (trade name Xofluza), which has been shown to shorten the duration of influenza infection. It appears to hold several advantages over oseltamivir (Tamiflu), which has been the standard antiviral for influenza:
It's a single dose rather than five days of treatment.
It lowers the level of the virus faster.
It appears to have a slightly lower rate of gastrointestinal side effects.
Because of the way it works in the body, it may be effective on strains of the virus that are resistant to oseltamivir (although those are rare).
Baloxavir is significantly more expensive than oseltamivir, and it's unclear how many insurance plans will cover it.
Talk to your doctor about your flu shot. To establish care with a UConn Health primary care physician or family medicine physician, please call 860-679-4477.
Source:
David Banach, M.D., MPH
UConn Health Hospital Epidemiologist
Dr. Banach is an infectious diseases physician whose clinical interests include infections in immunocompromised patients and health care-associated infections.