Connecticut Children's
The history of Connecticut Children's starts more than 100 years ago. The Endocrinology Fellowship at the University of Connecticut School of Medicine started in 1981, continued to grow through the inception of Connecticut Children's Medical Center in 1996, and has expanded and developed since that time.
Connecticut Children's is one of the two freestanding children's hospitals in New England, and the only freestanding children's hospital and academic center in the state. The 187-bed not-for-profit hospital is located in Hartford and supports over 300,000 patient visits annually. It contains a premier level IV neonatology program with 2 large affiliated NICUs, a level 1 pediatric trauma center, PICU with an ECMO program and is a tertiary referral center for 30 surrounding hospitals. Connecticut Children's is home to over 30 pediatric subspecialties, including endocrinology, adolescent medicine, critical care, genetics, hematology/oncology, neonatology, neurosurgery, nephrology, and urology.
The hospital is located in Hartford, CT, which is a racially and ethnically diverse city. Our division serves a diverse patient population, including Black, Caribbean, Central and South American, Eastern European, and Southeast Asian families from different socioeconomic backgrounds.
Pediatric Endocrinology and Diabetes at Connecticut Children's
The Division of Pediatric Endocrinology and Diabetes at Connecticut Children's provides world class care to infants, children, teens and young adults with a broad range of endocrine diseases. The division has greater than 15,000 patient visits/year. These visits are focused at our primary location (Farmington), and additional ambulatory clinics are Danbury, Shelton, Glastonbury and Hartford. Fellows ambulatory time is focused in Farmington and Hartford.
The Diabetes Program for Children and Families is an AADE-accredited program led by Dr. Cem Demirci, the Chase Chair for Diabetes, is supported by experienced physicians, advanced practitioners, registered nurses, registered dietitians, certified diabetes educators, and social workers. Our transition program for young adults, as well as multiple support programs, provides a medical home for patients and their families through early adulthood. Our program has developed significant outreach programs to support our community and patients, including "Super Saturday", "Teen Group" and school nurse educational programs. In collaboration with the Lion's Club, we have created a diabetes day camp staffed by our medical team, including all of the fellows, with counselors including some of our teen and adult patients. Dr. Nancy Dunbar heads our Pediatric Diabetes Program at Hôpital Sacré Coeur in Milot, Haiti and there are opportunities for international rotations.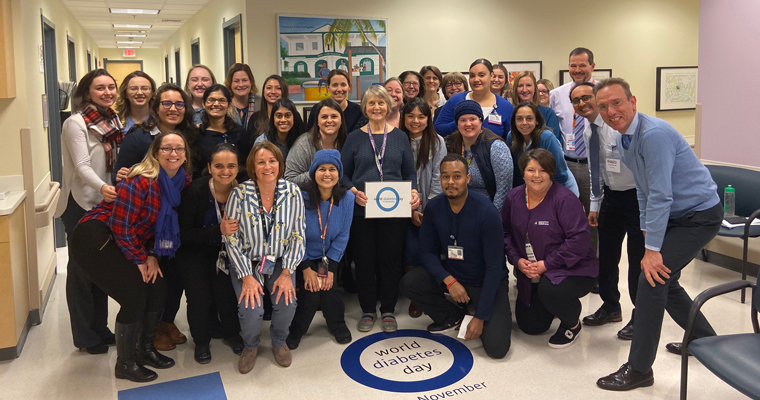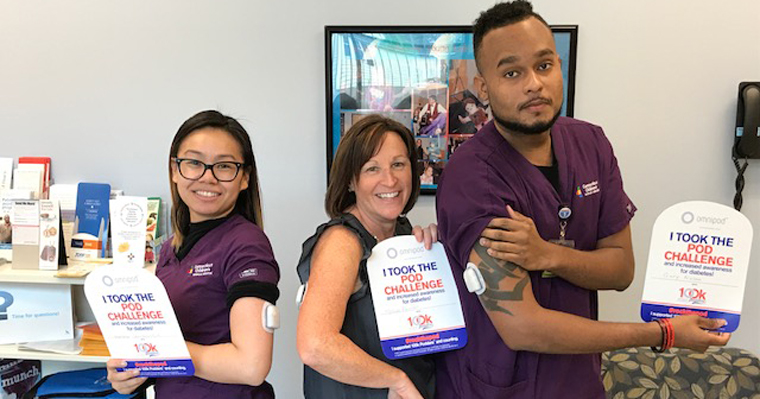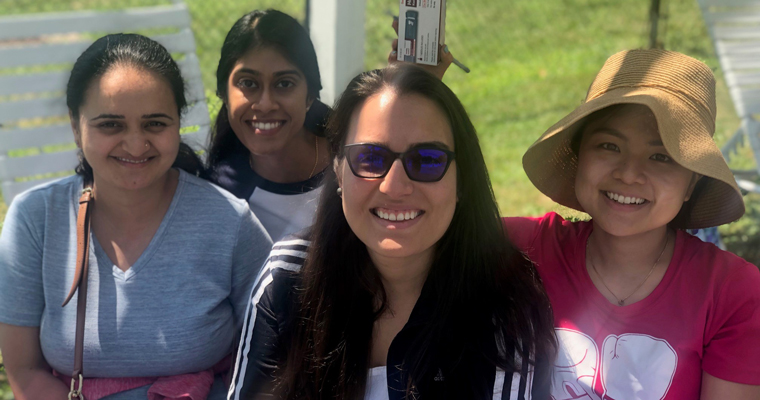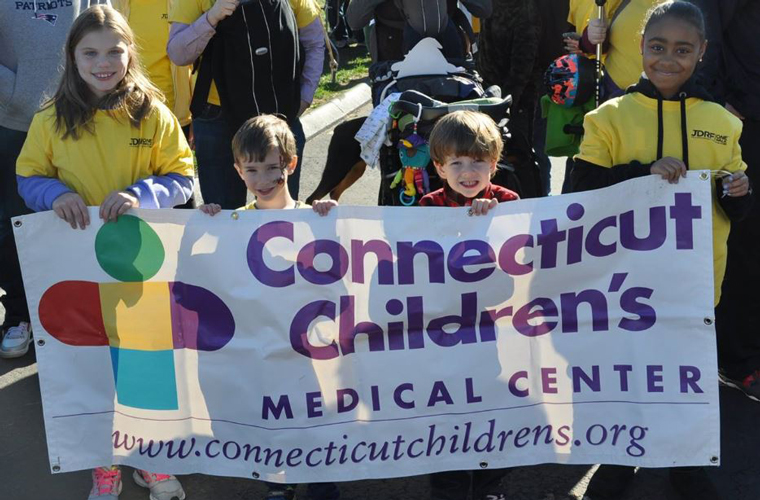 Our division houses multiple subspecialty programs including our Center for Rare Bone Disorders, including the Albright Center and Osteogenesis Imperfecta Center led by internationally renowned pediatric endocrinologist and researcher Dr. Emily Germain-Lee, Kids' Center for Bone Health, Gender Program, and Lipid Disorders Clinic.
Endocrinologists are an integral part of multidisciplinary programs across the institution including, Neuro-Oncology Program, REACH for the STARS Survivorship Program, Thyroid Program, as well as the Weight Management and Bariatric Surgery Programs.
Additionally, our division provides care to patients with Glycogen Storage Disease (GSD) and Disorders of Hypoglycemia Program. Dr. Riba-Wolman is a principal investigator for the first gene therapy trials for GSD, which is currently underway at UConn Health.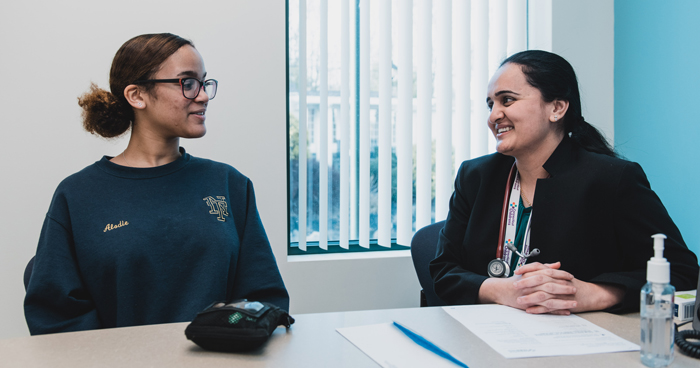 University of Connecticut School of Medicine
In the 50 years since the founding of the University of Connecticut School of Medicine in 1961, the University continues to grow and evolve. The primary mission remains "excellent care through innovation, discovery, education and engagement."
The UConn School of Medicine sponsors 65 residency and fellowship programs, supporting over 660 trainees in graduate medical education. The faculty are involved in innovative and cutting edge clinical, translational, and basic science research. The annual research budget is approximately $90 million per year.
Their partnership and shared campus with The Jackson Laboratory for Genomic Medicine which is an independent, nonprofit biomedical research institution with the mission to discover the genetic basis for preventing, treating and curing human disease.

Pediatric Endocrinology Fellowship at the UConn School of Medicine and Connecticut Children's
Since its inception in 1981, our fellowship has successfully trained individuals as into strong academic pediatric endocrinologists. The mission of the Pediatric Endocrinology Program is to train well-rounded pediatric specialists who will improve the health of children and adolescents through clinical excellence, research, teaching, community involvement, and advocacy. Our current aims are to:
Develop experts in the field of pediatric endocrinology with strong clinical acumen that is grounded in evidence-based care practices and conscious of sociodemographic factors that impact care delivery. Trainees will experience the depth and breadth of endocrinologic disorders in both the inpatient and outpatient care settings supported by recognized experts in in multiple subspecialty fields. This will allow them to embark on successful academic careers in pediatric endocrinology with the benefit of creating a strong basis of sub-specialty expertise in one of these highly sought after areas.
Prepare our trainees for academic careers as clinical scientists, clinician educators, or physician scientists through strong basic science, translational, and/or clinical research opportunities under the mentorship of highly skilled mentors. Structured academic sessions focusing on molecular biology, journal review, and research methodology provide a solid basis of knowledge to grow and develop from.
Instill the need for continual assessment and process improvement on both an individual, as well as a systemic level. They will be well versed in utilization of quality improvement principals to affect change through self-identified QI initiatives, supported by mentorship by division experts within medical informatics and quality improvement.
Create lifelong focus on identifying and addressing the health disparities within the practice of pediatric endocrinology locally and abroad.