The UConn Pediatric Endocrinology Fellowship Program participates in the NRMP (National Residency Matching Program) through ERAS (Electronic Residency Application Service).
Applications will only be accepted through ERAS. No application materials received through the U.S. Postal Service will be accepted. Applicants who accept an appointment elsewhere, or who for any reason wish to withdraw, are requested to notify our program and the NRMP immediately.
The UConn Pediatric Endocrinology Fellowship Program is listed in the NRMP Directory as follows:
University of Connecticut Health Center
Farmington, CT
Pediatric Endocrinology
NRMP # 1094326F0
Application/Eligibility
Our fellowship program accepts applications through ERAS. Please include the following with your application:
ERAS application. Each application should be complete, without reference to a separate curriculum vitae or resume.
Personal Statement. Please include a description of your research interests and career goals.
Current curriculum vitae, with all gaps in education and employment explained.
Medical school transcript/performance evaluation, with Dean's letter.
USMLE or COMLEX transcript.
Current photo.
ECFMG certificate or status report, if applicable.
Three letters of reference. You must include one letter from your residency program director. One letter from a member of the endocrinology faculty at your residency program is strongly recommended.
UConn accepts J-1 visas. They do not sponsor any other visa type.
Applicants must have completed a three-year U.S. Pediatrics residency to be eligible for our fellowship program.
Interviews
After applications are thoroughly reviewed, qualified candidates will be contacted for a personal interview with members of the Division of Endocrinology.
Applicants typically visit on Thursdays, which allows them to attend one of the division's educational conferences. They will also spend time with faculty, have lunch with the fellows, and meet our Fellowship coordinator. There are opportunities to tour the main hospital campus and our outpatient clinic. The interview day typically runs from 8 a.m. through 3 p.m, but you will be given the itinerary prior to your interview day. In special instances, applicants may have the opportunity to meet potential research mentors and visit a lab.
For the 2020 interview season, all interviews will be conducted virtually for the safety of our applicants.
Selection
Applicants are selected according to the timelines set by the NRMP. We rank and/or select from eligible applicants based on a combination of their medical school transcript, Dean's letter, letters of reference, USMLE scores, and their overall interview.
Appointments are for one year beginning July 1. All fellowship candidates must have completed and passed their Step 3 examination before entering fellowship.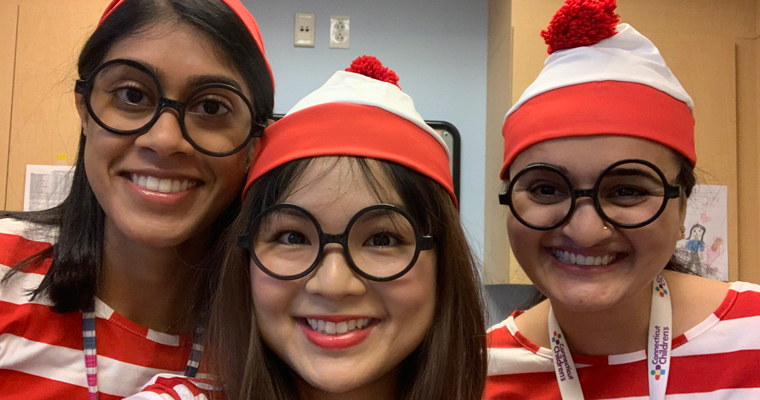 Sample Contract: Download and/or Print Sample Contract
View more information on Eligibility Requirements and Selection.
Our program does not discriminate with respect to gender, race, age, religion, color, natural origin, disability, or any other applicable legally protected status.
We are committed to creating a diverse and inclusive environment in all respects and for all learners.