The UConn/JAX-GM Training Program in Genomic Sciences (UCJGS) leverages the unique combination of a recent, but thriving relationship between the University of Connecticut Health Center (UConn Health) and Jackson Laboratory for Genomic Medicine (JAX-GM). Together UConn and JAX-GM are one of the leading hubs of excellence in genomic research in the world. Our research faculty include leaders of the ENCODE, 1000 Genomes, TCGA, 4D Nucleome, and Microbiome consortium projects.  Our institutions provide outstanding facilities to perform genomic research including excellent computational resources, easy access to every DNA and RNA sequencing platform, a stem cell and genome engineering core facility, and a joint UConn/JAX-GM single cell genomics facility. Training includes: didactic courses, seminar series, hands on technical workshops, and attending international conferences in genomics. Trainees are exposed to both wet and dry genomic research and are able to both generate and analyze genomic data. They are given a strong foundation in both the underlying biology of the systems being studied and the computational and statistical methods required to correctly interpret data, as well as educated about ethical scientific behavior.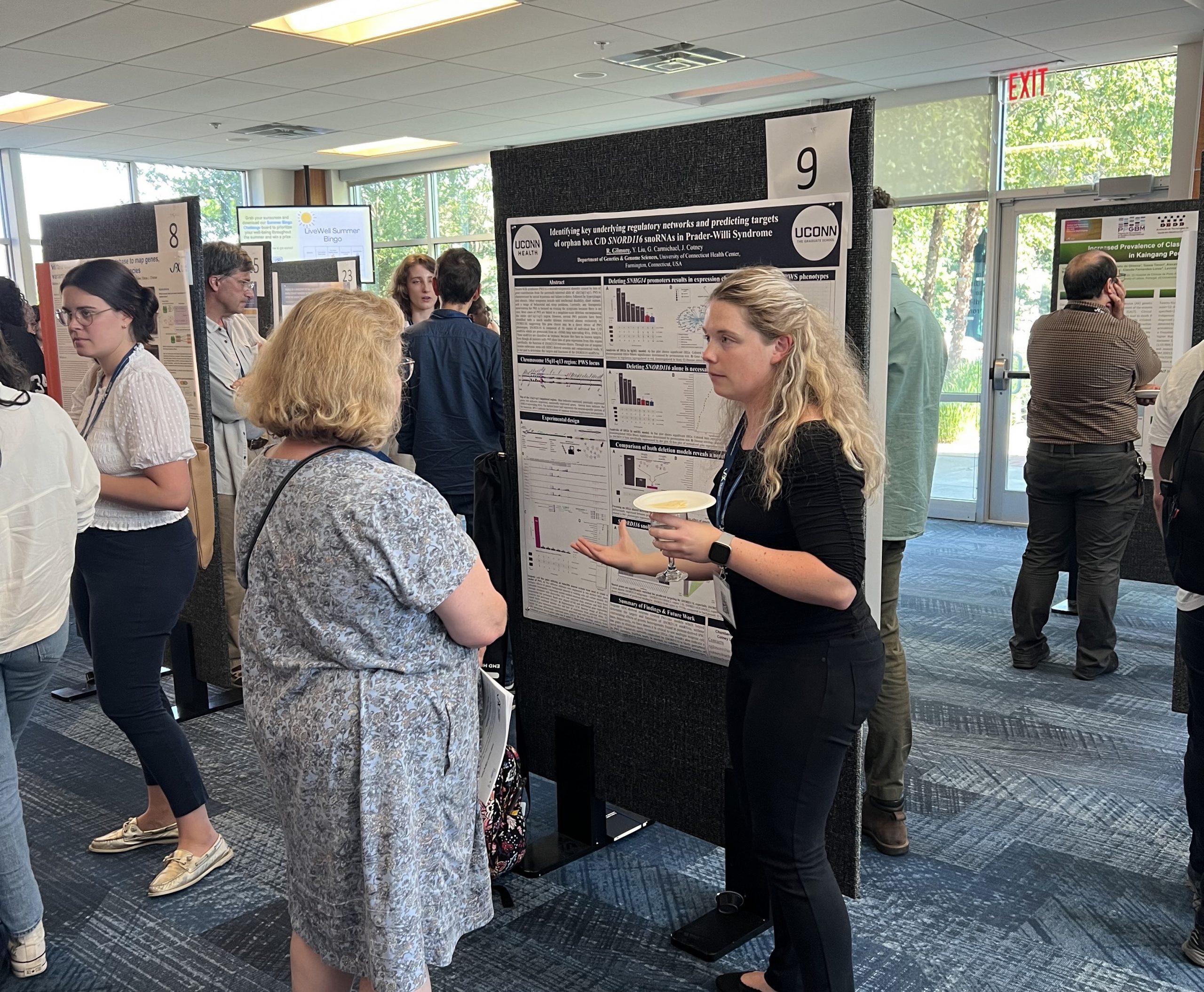 1st Place Poster Prize awarded to Rachel Gilmore
Rachel Gilmore, a rising 5th year PhD student in Dr. Justin Cotney's lab, was awarded the 1st Place Poster Prize at the 64th McKusick Short Course for Human and Mammalian Genetics and Genomics held at the Jackson Laboratory in Bar Harbor, ME from July 17, 2023 – July 28, 2023. Her poster titled "Identifying key underlying regulatory networks and predicting targets of orphan box C/D SNORD116 snoRNAs in Prader-Willi Syndrome" was judged by course faculty last Thursday evening and the announcement for top three poster awards was made Friday, July 21, 2023.
UConn/JAX-GM T32 Genomic Science Trainees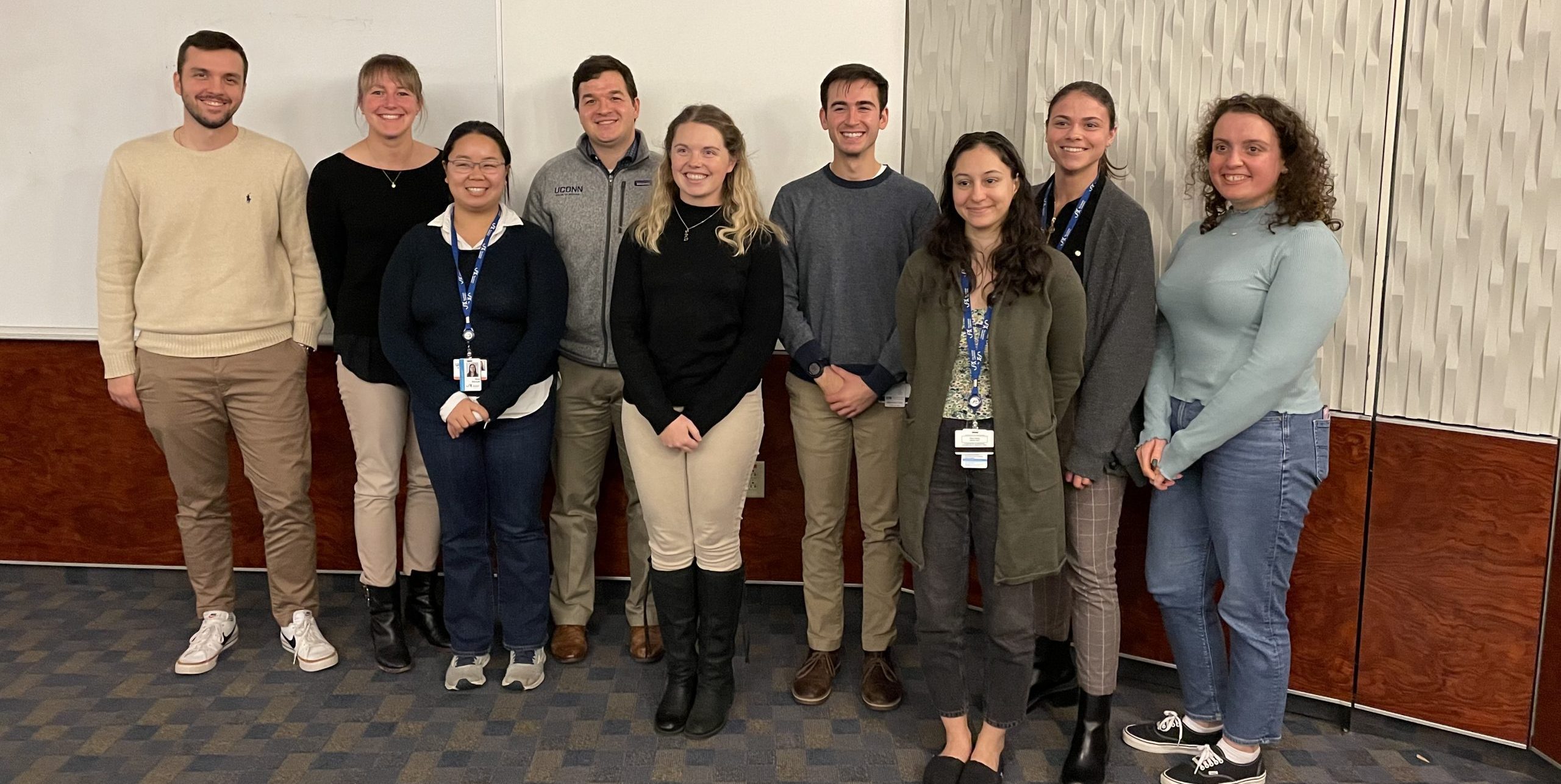 T32 Application competition is closed