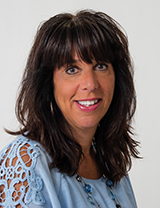 Executive Staff Assistant Michelle Mendocha provides administrative support to the Office of Faculty Affairs and the dean of the School of Medicine, including:
Management of the appointment schedule of Dr. Jacqueline (Kiki) Nissen, senior associate dean for Faculty Affairs
Assistance to Nancy Boccuzzio, administrative director for Faculty Affairs
Facilitation of adjunct, affiliated, community-based, and joint faculty appointments/reappointments and junior rank promotions
Support for faculty development programs
Lead on logistics for meetings and coordination of events facilitated by the Office of Faculty Affairs
Michelle began her career at UConn Health in 2011 and has spent the majority of her 8 years supporting the staff in the Office of Compliance. Prior to joining UConn Health, she worked at the Connecticut Hospital Association as a financial assistant, and at a Medicare benefits group as a retiree benefits analyst. Michelle holds a degree in business management.
Michelle can be reached via email at mendocha@uchc.edu or by calling 860.679.2413.