Bringing Everyday Heroes Together
As 2020 has shown us, heroes are everywhere. At UConn Health, we are lucky to see them every day in our patients, researchers, staff, nurses, and physicians. Health is on the forefront of everyone's minds these days, and our providers are highly trained and versed in the latest advances in medicine to offer unparalleled care to you and your family. We are the area's only academic medical center and our patients benefit from the latest research and cutting-edge treatments. 
We offer a complete range of medical and dental services, including preventative care, specialty care, and emergency care. We provide the highest quality care in the safest environment. If you have medical needs, don't delay your health care due to COVID-19.
Make an appointment today for your annual physical or specialty care. We are open. We are safe. We are here for you.
UConn Health has enacted extra precautions and guidelines to maintain the highest level of safety for our patients, visitors, and employees. Some of these measures include:
Symptom screening and temperature checks at all our entrances.
Social distancing measures in waiting rooms, hallways, and all common areas.
Thoroughly cleaning exam rooms pre- and post-patient visits.
Ensuring all our staff and providers wear appropriate personal protective equipment (PPE) and follow CDC guidelines.
Requiring patients to wear masks at all times.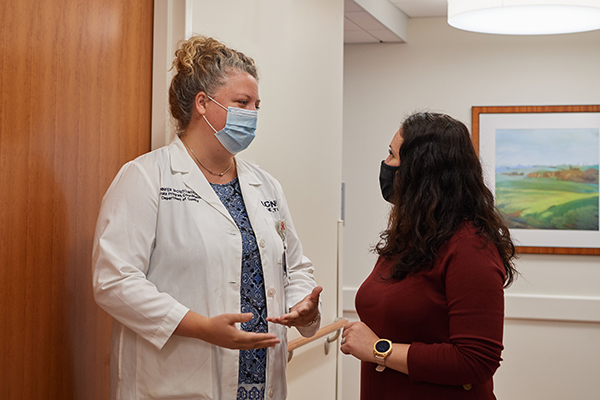 Every day at UConn Health, our doctors help educate some of the brightest minds in the most advanced medicine anywhere in the world. These same doctors offer compassionate and comprehensive care to you and your family. From primary care to blood draw to highly specialized care, learn more about the care we provide.
Please submit your information and a member of our team will contact you.